Research Center for Social Sciences and Education
Research Center for Social Sciences and Education
The Research Center for Social Sciences and Education (RCSSEd) gathers together research associates by research interest groups (RIGs) namely, economics, business and finance studies; language studies; education and leadership studies; studies in psychology, and contemporary social issues researches (covering studies on inter-generational relations; social health; migration, politics and policies; and environmental vulnerability, security, and sustainability). Emerging working groups (WGs) in the fields of linguistic studies and peace and conflict studies are also currently supported by the center. At present, special projects on inclusive education, relevant Catholic church-related matters (CBCP), and finance soundness and literacy (CIMA) are also being undertaken by the center.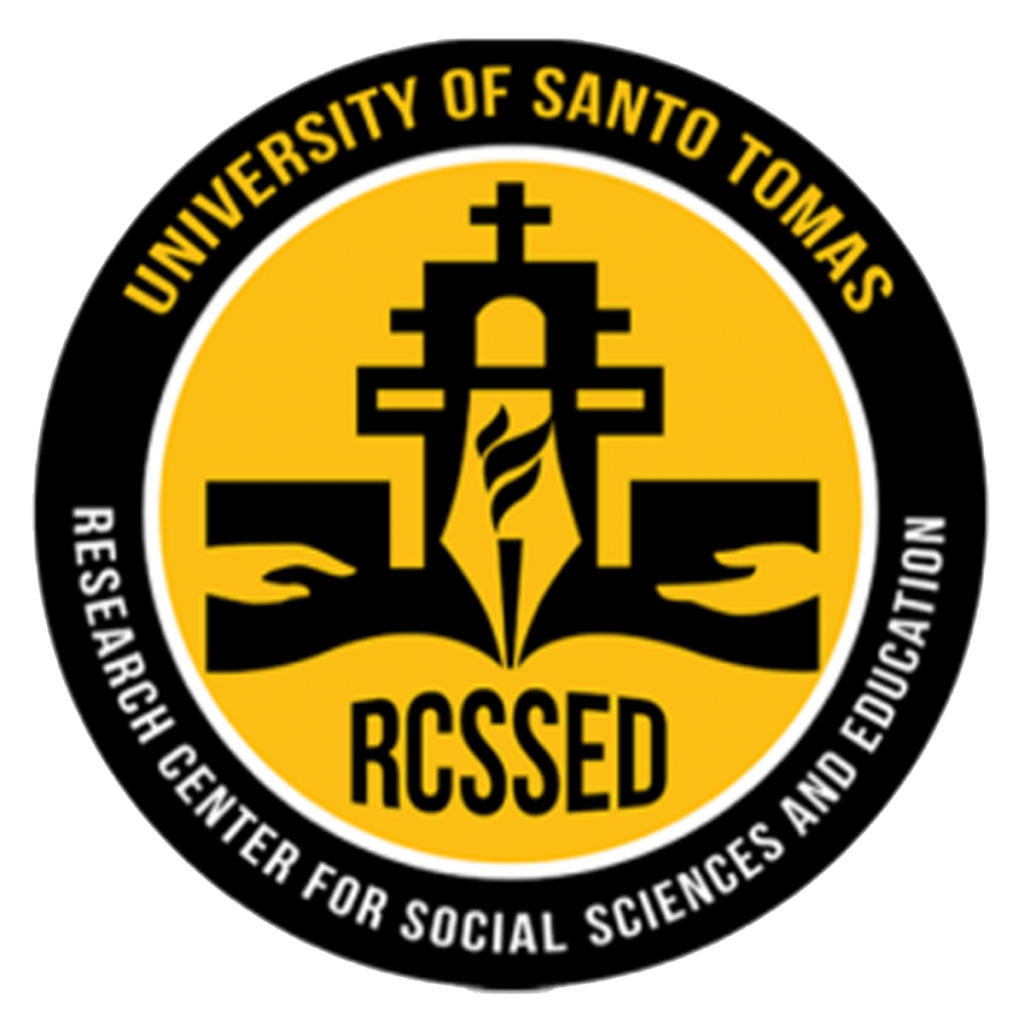 Funders and Research Partners
Policy Influence and Social Impact
Research projects of the Center have received support from foreign and Philippine partners in AY 2020-2021. These include:
Foreign: Fondazione Gravissimum Educationis, Porticus, Global Alliance on Incinerator Alternatives (GAIA), University of East Anglia (United Kingdom), and Brown University (United States of America)
Local: Commission on Higher Education, Department of Science and Technology – Philippine Council for Health Research and Development (DOST-PCHRD), National Commission for Culture and the Arts, Philippine Health Insurance Corporation (PhilHealth), Technical Education and Skills Development Authority (TESDA)
The Center and its researchers also collaborate with foreign and Philippine universities in research projects and capacity-building activities.
The Center's researchers also strive to influence public policy, in particular policies and programs of national government agencies (e.g. environment, cultural heritage, tourism, labor and employment) and local government units (provincial, city, municipal,, barangay). This is not to mention that some studies of the Center also help some players in the private or business sector, as well as civil society organizations. Even community-based organizations (e.g. urban poor, rural women) have benefitted from some action research projects run by the Center.
Journals Publishing Researchers' Works
Books and Creative Works of Researchers
Indexed in Scopus and the Web of Science (as of 2020)
Asian Women (2020 impact factor 0.282)
Educational Gerontology (2020 impact factor 1.078)
International Journal of Disaster Risk Reduction (2020 impact factor 4.320)
International Journal of Gastronomy and Food Science (2020 impact factor 2.537)
Journal of Applied Gerontology (2020 impact factor 3.200)
Journalism (2020 impact factor, 4.436)
Journalism Practice (2020 impact factor, 2.537)
Indexed in Scopus and Clarivate Analytics' Emerging Sources Citation Index (as of 2020)
Ageing International
Anatolia: An International Journal of Tourism and Hospitality Research
Asian Education and Development Studies
Asian Englishes
Australian Journal of Teacher Education
Educational Research for Policy and Practice
Innovation in Language Learning and Teaching
International Journal for the Semiotics of Law
Issues in Educational Research
Journal of Applied Journalism and Media Studies
Journal of Culinary Science and Technology
Journal of Medical Imaging and Radiation Sciences
Reading Psychology
Research in Education
Sexuality & Culture
Indexed in Clarivate Analytics' Emerging Sources Citation Index only (as of 2020)
Makara Human Behavior Studies in Asia
Odovtos International Journal of Dental Sciences
Indexed in Scopus only (as of 2020)
Asia-Pacific Social Science Review (multidisciplinary)
Critical Inquiry in Language Studies
Higher Education for the Future
Indonesian Journal of Applied Linguistics
International Journal of Disaster Risk Reduction
International Journal of Interdisciplinary Environmental Studies
Journal of Language and Linguistics Studies
Journal of Narrative and Language Studies
Philippiniana Sacra
Studies in the Education of Adults
International journals
Asian Journal of Agriculture (Society for Indonesian Biodiversity)
Asian Journal of English Language Studies (University of Santo Tomas – Department of English)
EduLite Journal of English Education, Literature, and Culture (Universitas Islam Sultan Agung, Indonesia)
International Journal of Education and Social Science Research (Chronopub Publications, India)
International Journal of Language and Literary Studies (Tawasul International Centre for Publishing, Research and Dialogue, Italy)
International Journal of Law, Language & Discourse (TESOL Asia, Australia)
International Journal on Social Innovation & Research (St. Paul University, Philippines)
Journal of Critical Studies in Language and Literature (Global Talent Academy Press)
Journal of Heritage Management (SAGE Publications)
Korea TESOL Journal (Korea TESOL)
Review of Integrative Business and Economics Research (Society of Interdisciplinary Business Research or SIBR)
SN (Springer Nature) Social Sciences (Springer)
Springer Nature (Springer)
The Asia Pacific International Events Management Journal (Universitas Pelita Herapan, Indonesia)
Philippine journals
The Antoninus Journal (UST Graduate School)
Journal for Nature Studies (Philippine Society for the Study of Nature)
Journal of Philippine Tourism and Hospitality Studies (Philippine Association of Researchers for Tourism and Hospitality)
Luz y Saber (Colegio San Juan de Letran – Manila)
Philippine Journal of Linguistics (Linguistics Society of the Philippines)
Books and creative works released by foreign publishers
The Oxford Handbook of Global South Youth Studies (Oxford University Press)
Handbook of Research on Determining the Reliability of Online Assessment and Distance Learning (IGI Global)
Localizing Global English: Asian Perspectives and Practices (Routledge)
Indigenous Women and Adult Learning (Routledge)
The Routledge Handbook of Asian Diasporas and Development (Routledge)
Contributions to Management Science (Springer)
Palliative Care for Chronic Cancer Patients in the Community (Springer)
Literacies, culture, and society towards industrial revolution 4.0: Reviewing policies, expanding research, enriching practices in Asia (Nova Science Publishers)
Working paper series of the Swedish International Centre on Local Development (ICLD)
Working paper series of the Japan International Cooperation Agency – Ogata Sadako Research Institute for Peace and Development (JICA Ogata)
Books and creative works released by Philippine-based publishers
QUARANTEEN: Narratives of the Filipino Youth amidst a Pandemic: Issues, Challenges and Opportunities, A Research Monograph (Konrad Adenauer Stiftung – Philippines)
Journeying with Communities: A Community Engagement and Organizing Handbook for University Extension Workers (UST Simbahayan Community Development Office)
KATEKISTA: Mga Tulang Pananaliksik (UST RCSSED)
Our Gratitude, Our Module Story. In Catechetical Modules: Christian Faith: Call, Gift, Mission (UST RCSSED)
Gabay sa Modyul: Kabanalang Tinig ng Katahimikan. In Katesismo kay San Jose: Kabanalang Tinig ng Katahimikan (UST RCSSED)
Looking back, moving forward: Philippine migration issues, policies and narratives (Philippine Migration Research Network and the Philippine Social Science Council)
Vision
To be a center of excellence in doing researches in the fields of culture, arts, the humanities, social sciences, and education for social transformation
Mission
Engage in meaningful and responsive research in the field of culture, arts, the humanities, social sciences, and education, committed to the service of the Church, the nation, and the global community
RCSSED Program Tree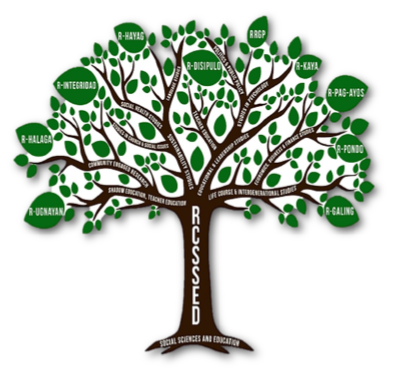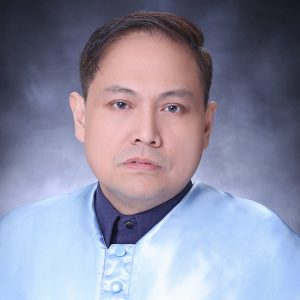 Assoc. Prof. Ronald R. Fernandez, MIT
Master of Information Technology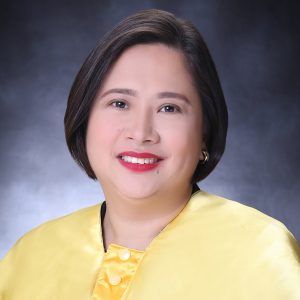 Asst. Prof. Roma C. Paje, MBA
Master in Business Administration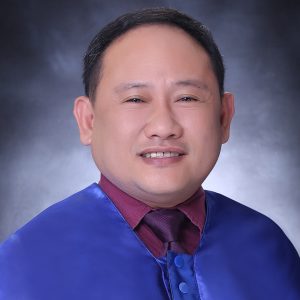 Asst. Prof. Eric G. Pasquin, PhD
Doctor of Philosophy, major in Economics
Community-Engaged Studies
Education and Leadership Studies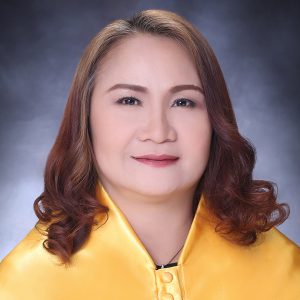 Asst. Prof. Agnes Jocelyn P. Bandojo, DBA
Doctor of Business Administration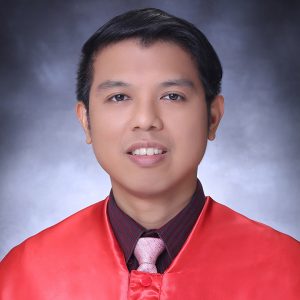 Asst. Prof. Adrian R. Montemayor, Ll. M.
Master of Laws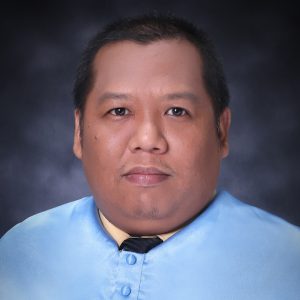 Asst. Prof. Juliano S. Pareña, Jr., PhD
Doctor of Philosophy in Mathematics
Life Course and Intergenerational Studies
Politics and Public Policy
Life Course and Intergenerational Studies
Politics and Public Policy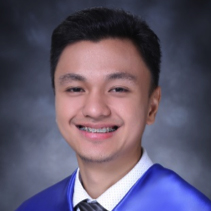 Inst. Avi Ben P. Andalecio, MA
Master of Arts in Public Administration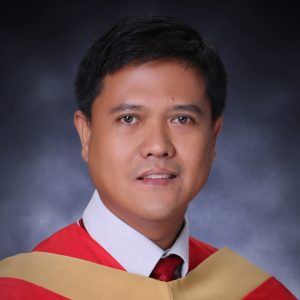 Asst. Prof. Arnold C. Distor, PT, MBA
Master of Business Administration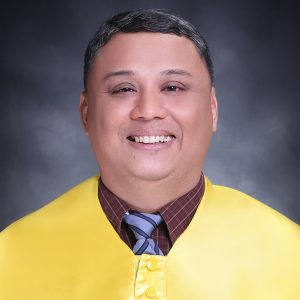 Asst. Prof. Alain Jomarie G. Santos, PhD
Doctor of Philosophy, major in Economics
Ms. Arabella Mejorada
Office Staff
Ms. Ma. Carmelita F. Santos
Office Staff
Ms. Frances Gabrielle Cruz
Office Staff
The UST Research Center on Social Sciences and Education (RCSSEd) was created in January 2017, from the previously merged Research Center on Culture, Education, and Social Issues (RCCESI). Further into its history, the social sciences and education researches were handled by the old Social Research Center (SRC) and Center for Educational Research and Development (CERD).
Prof. Belinda D.V. de Castro, PhD is the inaugural Director of the RCSSEd.
© Copyright 2020 . UNIVERSITY OF SANTO TOMAS. All Rights reserved.
Powered by: UST COMMUNICATIONS BUREAU