Office of the Vice-Rector for Research and Innovation
The research at UST is coordinated by the Office of the Vice-Rector for Research and Innovation (OVRRI), which provides the leadership in the effective realization of the research and innovation vision of the University. Formerly known as the Office for Research and Development, it oversees the management of research in the university and establishes policies concerning the various aspects of research.
The research activities take place in the research centers of the University. Each center focuses on an area of study and provides funds and facilities for relevant programs and projects. Presently, there are five research centers and one research unit, namely: Research Center for Natural and Applied Sciences (RCNAS); Research Center for Culture, Arts, and the Humanities (RCCAH); Research Center for Social Sciences and Education (RCSSEd); Research Center for Health Sciences (RCHS); Center for Theology, Religious Studies, and Ethics (CTRSE); and the Center for Health Research and Movement Science (CHRMS).
The OVRRI likewise oversees the operation of the Intellectual Property and Technology Transfer Office (IPTTO) and ensures the effective implementation of Intellectual Property (IP) policies and programs of the University. UST was identified by the Intellectual Property Office of the Philippines (IPOPHL) to host a patent library that will be the source of patent information, both local and international. This eventually led to the creation of the Innovation and Technology Support Office (ITSO) that is managed under OVRRI. ITSO provides services such as patent search, IP Educator Trainings for Basic IP, patent drafting and advising.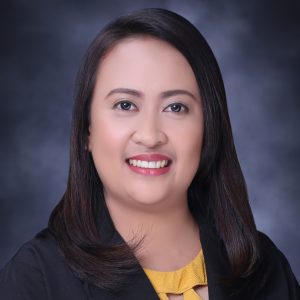 Ms. Cristine Abegail A. Comaya
Support Staff
Mr. Christopher D. Purugganan
Support Staff
© Copyright 2020 . UNIVERSITY OF SANTO TOMAS. All Rights reserved.
Powered by: UST COMMUNICATIONS BUREAU