The University and the Sustainable Development Goals
The University and the Sustainable Development Goals
A University Commitment
The University of Santo Tomas commits to making lasting contributions to the achievement of the Sustainable Development Goals.
Within each webpage, accessible through the UN SDG icons below, one can find the University's actions to achieve the SDGs. These are concretized through policies, programs, and projects that pertain to curricular and non-curricular initiatives.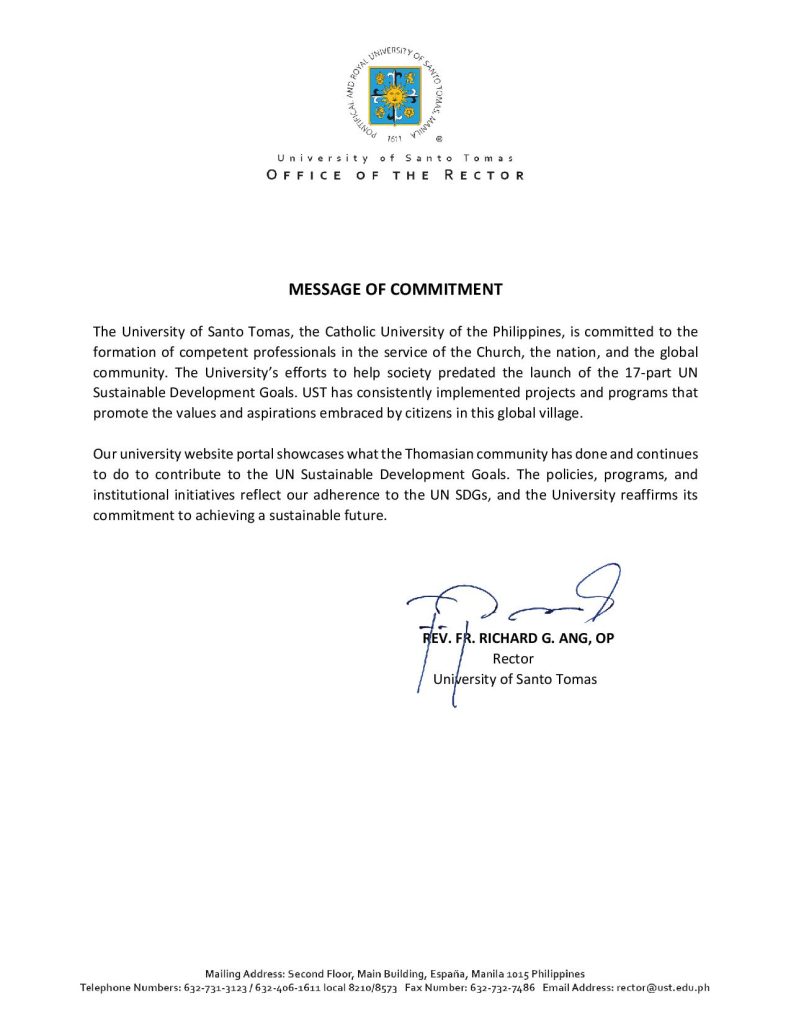 © Copyright 2020 . UNIVERSITY OF SANTO TOMAS. All Rights reserved.
Powered by: UST COMMUNICATIONS BUREAU