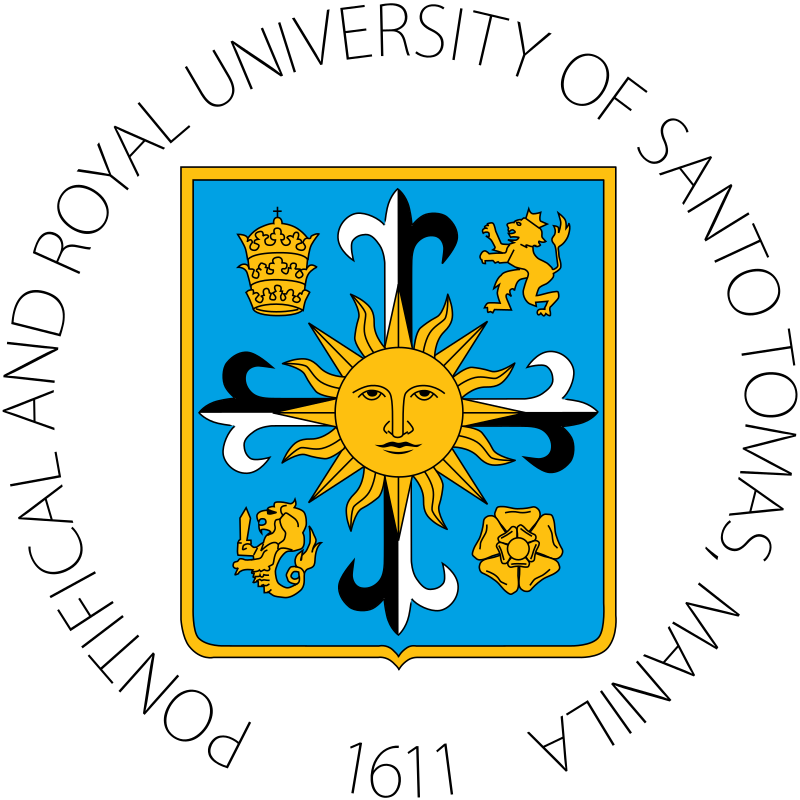 A total of 121 faculty members were recognized in the…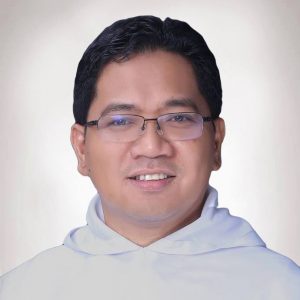 Degrees
Doctor in Theology and Patristic Sciences, Institutum Patristicum Augustinianum, Lateran University – Rome, Italy, 2013
Master of Arts in Religious Studies, University of Santo Tomas – Manila, Philippines, 2006
Licentiate in Sacred Theology, University of Santo Tomas – Manila, Philippines, 2006
Bachelor of Sacred Theology, University of Santo Tomas – Manila, Philippines, 2003
Bachelor of Arts in Philosophy, Philippine Dominican Center for Institutional Studies – Quezon City, Philippines, 1999
Augustinian Studies
Christological Development during the 5th Century
Post-Chalcedonian Christological DevelopmentPre-Nicene Theological Trajectories
The Trinitarian Theology of the Cappadocian Fathers
Trinitarian Development in the Fourth Century
Dogma Section Chair, UST Faculty of Sacred Theology (2015-present)
Professor of Patrology and Dogma, Faculty of Sacred Theology, UST
Member, Permanent Commission for the Promotion of Studies, Order of Preachers (2017-2023)
Coordinator of Regents for the Asia-Pacific Region, Order of Preachers (2017-2023)
Regent of Studies, Dominican Province of the Philippines (2016-2020)
Director, University of Santo Tomas – Institute of Physical Education and Athletics (until 2020)
Chair, Commission on Intellectual Life, Dominican Province of the Philippines (2016-2020)
Moderator, Dominican Center for Institutional Studies, Dominican Province of the Philippines (2016-2018)
Committee on Affiliation and Incorporation Member, UST Faculty of Sacred Theology (June 2015 – present)
Member, Faculty Council, Faculty of Sacred Theology, UST (June 2014 – present)
Director, UST Center for Religious Studies and Ethics
Regent, UST Junior High School
Executive Secretary, Episcopal Office on Bioethics, Catholic Conference Bishops of Philippines (October 13, 2014-present)
Book
Journal Articles
"Theology of Homoousios in the thought of Athanasius of Alexandria," in Philippiniana Sacra, 54/162 (May-Aug 2019), 255-278.
"The Anti-Arian Theology of the Council of Nicea of 325" in Angelicum, 94/2 (2017), 255-286.
"Manuel Piñon, OP's Retrieval of the Biblical Significance of the Doctrine of Predestination" in Philippiniana Sacra XLXIV (May-Aug. 2016), 373-401.
"Hilary of Poitiers making East and West Meet: The Conciliatory Theology of De Synodis," in Philippiniana Sacra XLXII (Sept.-Oct. 2015), 437-472.
"Persecution and Martyrdom in the Early Church. History, Motives and Theology," in Philippiniana Sacra XLXI (May-Aug. 2015), 207-246.
"Natural Family Planning, Contraception, and Abortion: A Critical Consideration of the RH Law," in Philippiniana Sacra XLIX (Sept.-Dec. 2014), 303-328.
"Kantian Morality as Respect," in Philippiniana Sacra XLIV (Jan.-Apr. 2009), 61-80.
"Theological Constants in Tommaso d'Aquino's Theology of Justice," co-authored with Ronald Cortel and Joel Sagut, in Philippiniana Sacra XLII (Jan.-Apr. 2008), 33-55.
"The Cult of Saints among Filipino Catholics: A Study of Inculturation," in Philippiniana Sacra XLI (Sept.-Dec. 2006), 499-541.
"The Development of the Practice and the Doctrine of the Cult of Saints in the Catholic Tradition" in Colloquia Manilana (2006), 66-111.
© Copyright 2020 . UNIVERSITY OF SANTO TOMAS. All Rights reserved.
Powered by: UST COMMUNICATIONS BUREAU