UST Graduate School – Center for Conservation of Cultural Property and Environment in the Tropics
UST Graduate School – Center for Conservation of Cultural Property and Environment in the Tropics
History is anything of value from the past that gives meaning and identity to the present and inspire future generation. Cultural heritage includes all the products of human activities which have a bearing on development, progress, history, community and personal identity. The University of Santo Tomas which its four hundred years of history can truly proud of its heritage, evidence in various modalities. For cultural heritage defined as tangible-immovable. The University has, within its campus, historic monuments and buildings. And when it comes to tangible-movable cultural heritage, the contents of the archives and the museum are innumerable. These give the University an unparalleled cultural-historical significance and also the great responsibility to conserve and pass these to future generations. However, the process of conservation requires understanding and research. For although these objects and structures are available to heritage workers, enthusiasts and students who wish to embark on serious research pertaining to Cultural Heritage. In fact, Heritage and Research are much intertwined, since Cultural Property and Environment with high historic, aesthetic, social and scientific significance are properly understood only through research. It is a systematic human activity, which in turn brings about products considered to be essential part of heritage.
The core of the center's services includes consultancy, researches, trainings, workshops and publication ensuring that cultural heritage, specifically in the tropics is taken care of. USTGS-CCCPET believes that in order to achieve such an enormous task, the Center needs to establish partnership with local, national and international organization in the cultural heritage sector.
The USTGS-CCCPET is one of the three extension office of the Graduate School and was officially inaugurated in the 4th day of September 2003. It serves as the organizing body to hold the flagship of the cultural heritage research concerns in the University.
The USTGS-CCCPET commits itself as an active agent for development, preservation, protection and promotion of the Filipino cultural heritage in partnership with institutions on the local, national, and international levels.
The USTGS-CCCPET envisions itself as the center of choice of the University that values, promotes, protects and preserves the cultural property and environment in the tropics, often at risk in the changing world, through consultancy, research, education and training services.
To promote an atmosphere conducive to and provide opportunities for research led by the Graduate School – Master of Arts in Cultural Heritage Studies program;
To conduct exchanges in research and collaboration in projects among the professions responsible for the care of the cultural heritage and related activities in the tropics;
To render services by providing consultation, training, technical assistance to institutions, cultural heritage workers and students;
To disseminate information and promote deeper understanding of conservation and care of cultural property and environment in the tropics through the conduct of conferences, seminars, training and publication.
Cultural heritage mapping
Heritage and development
Conservation management plan
Educational and public program
Capacity building program
Exhibition and museum design
Philippine church history
Conservation and restoration
Documentation and cataloguing
Research and documentation of both tangible and intangible cultural heritage;
Research and documentation of natural and built heritage sites and their corresponding conservation management plans;
Heritage site/ landscape conservation and management;
Conservation guidelines and heritage charters;
Documentation of educational programs for the cultural heritage management
Research on heritage and sustainable development (special focus on tourism, museum development; climate change, human rights, intellectual property rights
Consultancy
Research
Training
Publication
Museum Development
World Bank
ICCROM-SPAFA
University Museums and Collections
ARS Progretti SPA
Alliance Francaise de Manille
ICOMOS Korea
Catholic Bishops' Conference in the Philippines – Episcopal Commission for the Cultural Heritage of the Church (CBCP-ECCHC)
Philippine National Commission for UNESCO
National Commission for Culture and the Arts
National Museum of the Philippines
Department of Tourism
Department of Education
Provincial Government of Ilocos Norte
Provincial Government of Ilocos Sur
Provincial Government of Ifugao
Provincial Government of Marinduque
Provincial Government of Bataan
City Government of Vigan, Ilocos Sur
City Government of Angeles, Pampanga
City Government of Ormoc, Leyte
City Government of Dapitan, Zamboanga del Norte
City Government of General Santos
San Nicolas, Ilocos Norte
Polilio Island, Quezon
San Rafael, Bulacan
Baler, Aurora
Manaoag, Pangasinan
Non-Government Organization / Foundation
Enrique Zobel Foundation, Inc.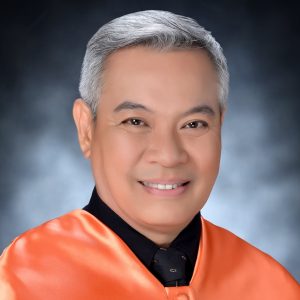 ASSOC. PROF. ERIC B. ZERRUDO, PhD
Eric Babar Zerrudo is the Director of the UST Graduate School – Center for Conservation of Cultural Property and Environment in the Tropics (USTGS-CCCPET). Concurrently, he is the Program Consultant and Associate Professorial Lecturer of the UST Graduate School for Cultural Heritage Studies, Technical Consultant for Teachers Education of the Commission on Higher Education (CHED) and National Coordinator of the CBCP Episcopal Commission for the Cultural Heritage of the Church. A CESO topnother, his education includes accelerated AB Economics from De La Salle University (Magna Cum Laude), Research Diploma in Culture and Representation in Tokyo University (Japan) as a Monbusho Scholar, Master of Cultural Heritage Studies in Deakin University (Australia) as the inaugural scholar of the UNESCO Cultural Heritage Center for Asia and the Pacific and Diploma in International Program for the Conservation and Management of Historic Buildings (CMHB) in Lund University (Sweden). He has led numerous international and national heritage conservation and cultural development projects.

BEVERLYN MACAYAN BAUTISTA
Office Staff
Beverly Macayan Bautista is the Office Staff of the UST Graduate School – Center for Conservation of Cultural Property and Environment in the Tropics (USTGS-CCCPET). She obtained her AB English degree from the University of Rizal System Angono. She coordinates numerous projects and conferences on heritage conservation in national and international level. She handles the lay outing of some publication projects of the Center.
© Copyright 2020 . UNIVERSITY OF SANTO TOMAS. All Rights reserved.
Powered by: UST COMMUNICATIONS BUREAU