The Bishop of Catarman Most Rev. Emmanuel Trance, D.D., signed a Memorandum of Understanding for a series of church heritage conservation projects with the University of Santo Tomas on April 29, 2023, Feast of St. Catherine of Sienna. These activities will be done in anticipation of the Golden Anniversary celebration of the Diocese of Catarman in 2025.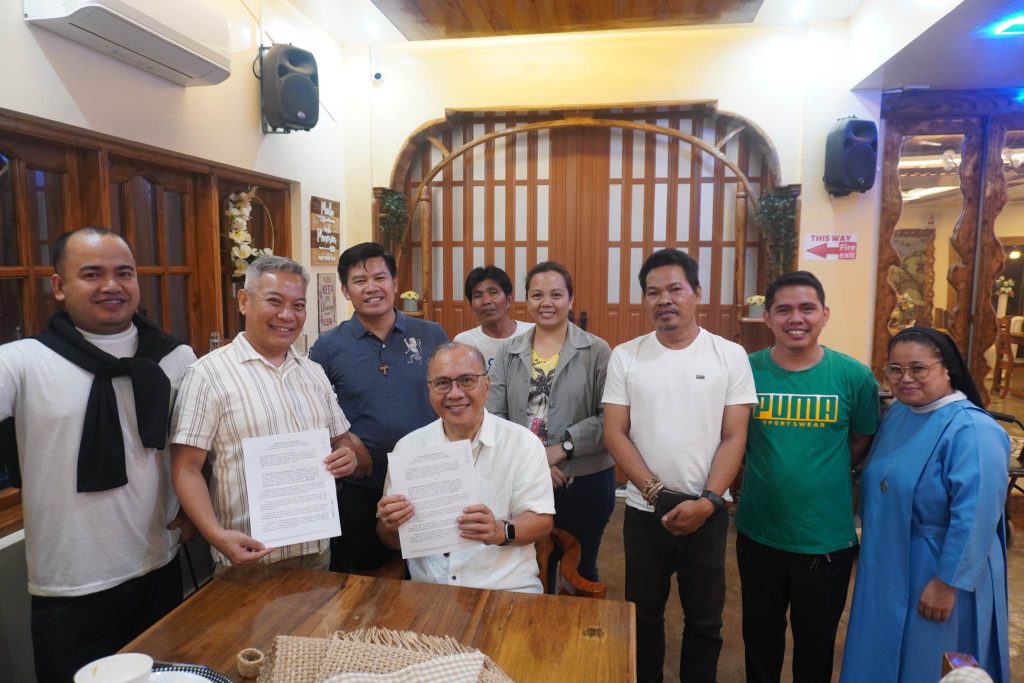 The partnership commences with church cultural heritage mapping that will cover 31 parishes that spread to far flung islands and remote highlands. Due to the extensive coverage of the mapping project, the Provincial Government of Samar along with the local government units (LGUs) and the University of Eastern Philippines (UEP) have been invited to complement the limited manpower and research resources of the church. The project is managed by the ground staff of Fr. Eduard Dorico and Ms. Karen Gajutos of the Diocesan Commission and GS CCCPET Technical Coordinator Ms. Beverly Bautista.
The GS CCCPET, represented by its Director Assoc. Prof. Eric B. Zerrudo PhD, began initial talks with the Diocese in 2021 through the endorsement of Rev. Fr. Roberto Luanzon, O.P., to the Chair of the Diocesan Commission on the Cultural Heritage of the Church of Catarman Fr. Roberto Cisneros.