ABET accreditation assures that programs meet standards to produce graduates ready to enter critical technical fields that are leading the way in innovation and emerging technologies, and anticipating the welfare and safety needs of the public.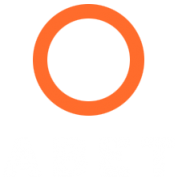 Faculty of Engineering Dean Prof. Philipina A. Marcelo, Ph.D., said: "Being the first engineering school in the country, this accreditation is another evidence of the University's 'excellence that is timely, relevance that is timeless.' Innovative strategies are in place to allow our programs to evolve with the constantly changing demands of the global professional practice of engineering without losing the Thomasian Identity."
Dean Marcelo further explained, "We have been eager to show how our programs produce graduates with training and achievements that are suitable for seamless transition to engineering professional practice worldwide. This accreditation confirms that. Most importantly, we are glad how this adds value to the Thomasian Engineering degree, which can open many doors for our graduates."
Sought worldwide, ABET's voluntary peer-review process is highly respected because it adds critical value to academic programs in the technical disciplines, where quality, precision, and safety are of the utmost importance.
Developed by technical professionals from ABET's member societies, ABET criteria focus on what students experience and learn. ABET accreditation reviews look at program curricula, faculty, facilities, and institutional support and are conducted by teams of highly skilled professionals from industry, academia, and government, with expertise in the ABET disciplines.
ABET is a nonprofit, non-governmental organization with ISO 9001:2015 certification. It currently accredits 4,144 programs at 812 colleges and universities in 32 countries.
More information about ABET, its member societies, and the accreditation criteria used to evaluate programs can be found at www.abet.org.
The Faculty of Engineering, established in 1907, is the oldest engineering school in the country. Its program offerings and their year of establishment are: Civil Engineering (1907), Chemical Engineering (1934), Mechanical Engineering (1940), Electrical Engineering (1946), Electronics Engineering (1963), and Industrial Engineering (1977).
The Commission on Higher Education has recognized all six Engineering programs. Chemical Engineering is a Center of Excellence, while Civil, Mechanical, Electrical, Electronics and Industrial Engineering are Centers of Development. Both Chemical Engineering and Electronics Engineering are certified by the AUN-QA while all six programs are accredited by the Accreditation and Certification Board for Engineering and Technology of the Philippine Technological Council (ACBET-PTC) and the Philippine Accrediting Association of Schools, Colleges and Universities (PAASCU).
The academic officials include Dean Philipina A. Marcelo, Ph.D., Regent and UST Acting Vice Rector for Finance Rev. Fr. Roberto Luanzon, Jr. O.P., Assistant Dean Ricardo S. Balog, and Faculty Secretary, Engr. Evangeline E. Deleña. Assisting the academic officials for the accreditation process were the Program Chairs and Engineering Accreditation and Continuous Quality Improvement Program Coordinator Asst. Prof. Ma. Luisa T. Asilo.
The Faculty's numerous alumni have established themselves in the various areas of engineering and other fields, among others, in business, entrepreneurship and government service. To name a few, the roster includes alumni such as Dr. Tony Tan Caktiong, the founding President and current Chairman of Jollibee Foods Corporation, William T. Belo, the CEO Emeritus of Wilcon Corporation, and Dr. Lydia G. Tansinsin, former Assistant Secretary of the Department of Science and Technology (DOST).
For more information about UST's bachelor's degree programs in Engineering, visit engineering.ust.edu.ph