Following a two-day surveillance audit by representatives of TÜV-SÜD Philippines, the University of Santo Tomas received favorable results for its Eighth Surveillance Audit Cycle using the ISO 9001:2015 standard for the "Design, Development, and Provision of Secondary and Higher Education." Leading the audit team was Ms. Michelle Geli, who was joined by Mr. Charlie Labrador.
The two-day onsite audit included meetings with Top Management, led by the University Rector, Very Rev. fr. Richard G. Ang, O.P., PhD, the Office of Planning and Quality Management, led by Assistant to the Rector for Planning and Quality Management Clarita D. Carillo, PhD, and the various academic and administrative units who were included in the audit list. The audit yielded positive results, with only a few points for improvement and only one minor nonconformity that can be addressed within the next audit cycle.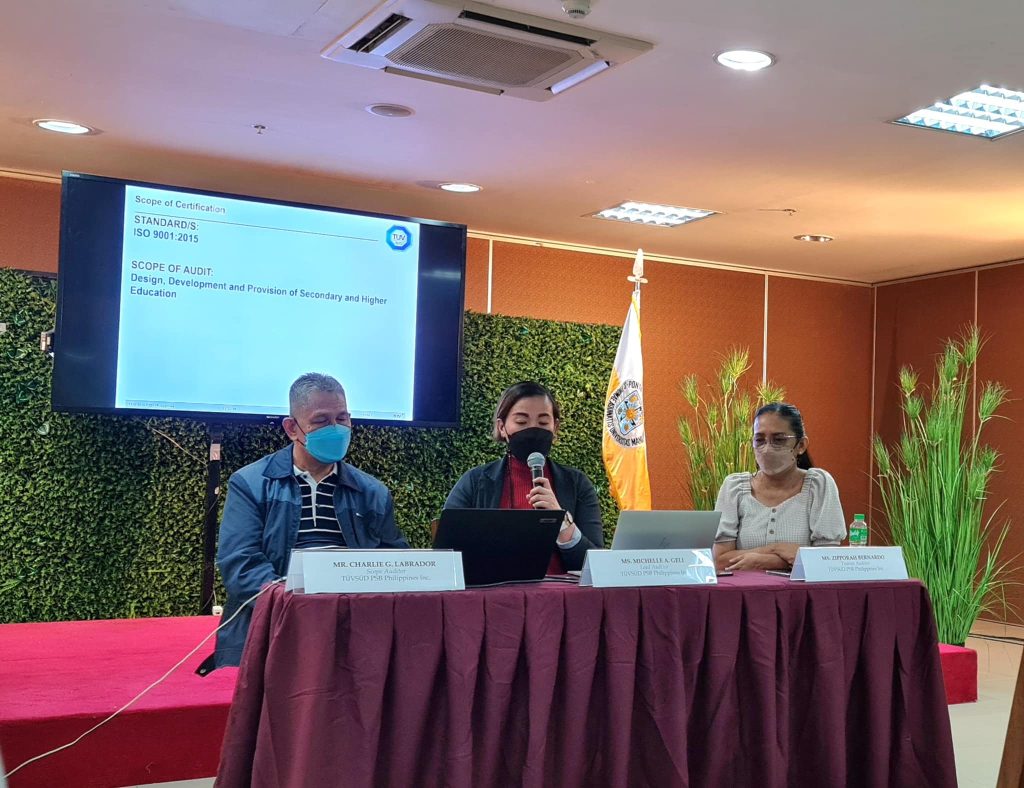 In a memorandum dated April 26, 2023, Carillo thanked all units for participating in the audit and shared that based on comparative annual data from 2018, the number of findings have steadily decreased, indicating sustained quality of systems made even better through improvements implemented.
The audit, which primarily checked the extent of conformity of the University's management system against the ISO 9001:2015 criteria and standards, also looked into compliance with various statutory, regulatory, and contractual requirements as applicable to the various programs and services.