Asst. Prof. Ana Ruby M. Paez, MSc, the Assistant Director of the Office for Student Affairs, was elected as a board member of the Philippine Association of Practitioners of Student Affairs and Services, Inc., for School Year 2021-2022.
The June 5, 2021 election led to seven new Board Members for PAPSAS, including Paez, who teaches professional education courses at the College of Education. Paez intends to champion the concerns of research in PAPSAS, by organizing annual poster and paper presentations by student organizations and SAS practitioners. She likewise wants to assist in the professional growth and development of student affairs practitioners by developing online training modules. Finally, on the aspect of community service, she wants to champion the use of the Sustainable Development Goals as framework for organizing activities.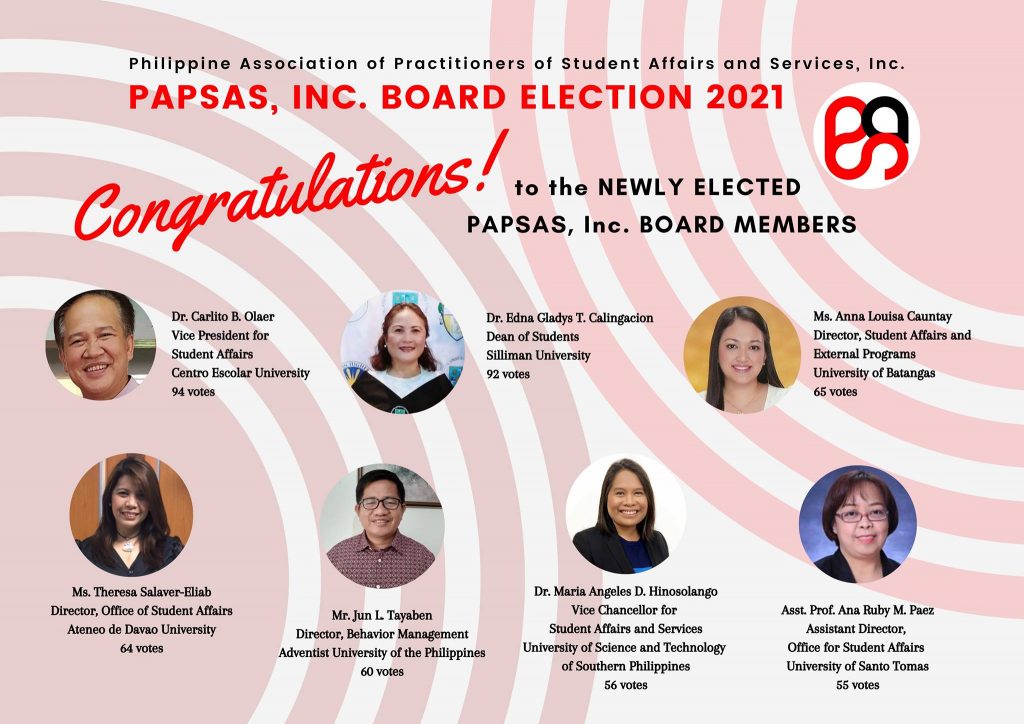 Paez has been Assistant Director of the Office for Student Affairs for the last four years. Apart from handling Student Welfare and Development concerns, she is also the Adviser of the Student Organizations Coordinating Council.