Capping its sesquicentennial year, the Faculty of Medicine and Surgery (FMS) was lauded by the Senate of the Philippines through Resolution #336 for its valuable contribution in developing medical and health care educational institutions in the country. The resolution was read during the 34th Plenary Session held on December 5, 2022 at the Senate of the Philippines, GSIS Complex, Pasay City.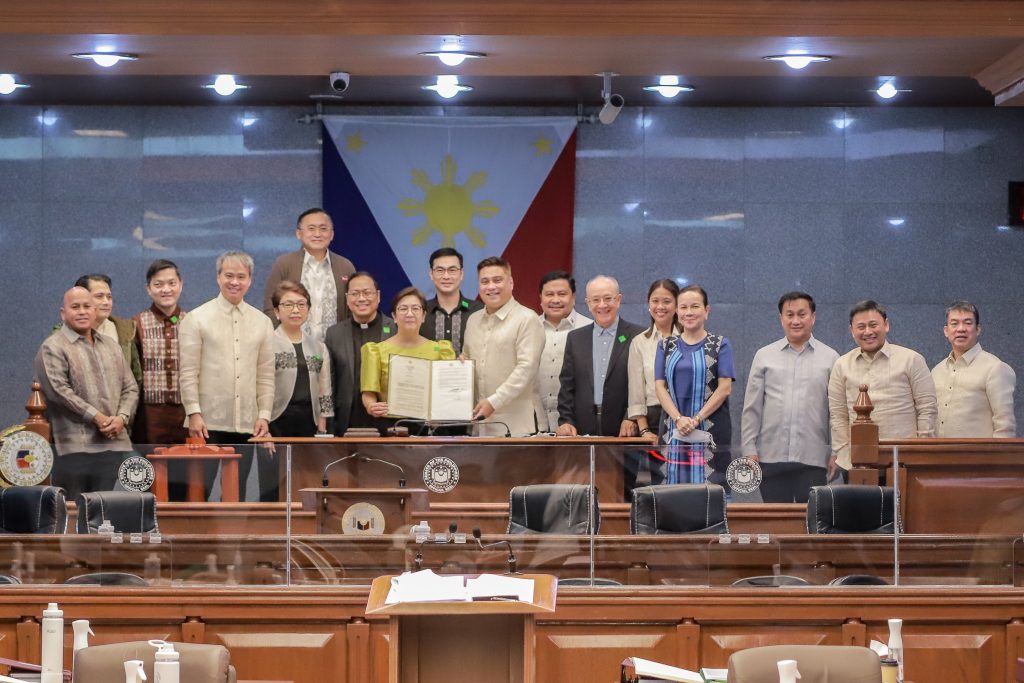 Senate President Miguel Zubiri led the passage of Res. 336 with Senate Majority leader Joel Villanueva, a Thomasian alumnus and a former Growling Tiger, as co-sponsor.
Citing the FMS's vital role in the molding both the heart and mind of National Hero Jose Rizal, who reaped six sobresaliente and six aprobechado remarks during his academic journey as an aspiring Thomasian doctor, Villanueva hailed the University as a "hero-maker, a change-maker, and an epoch-maker". "For the UST-FMS, on its 150 years and counting, reaching this milestone must have been ecstatic not to the only for the Thomasian community but for the entire Thomasians worldwide," Villanueva said in his speech.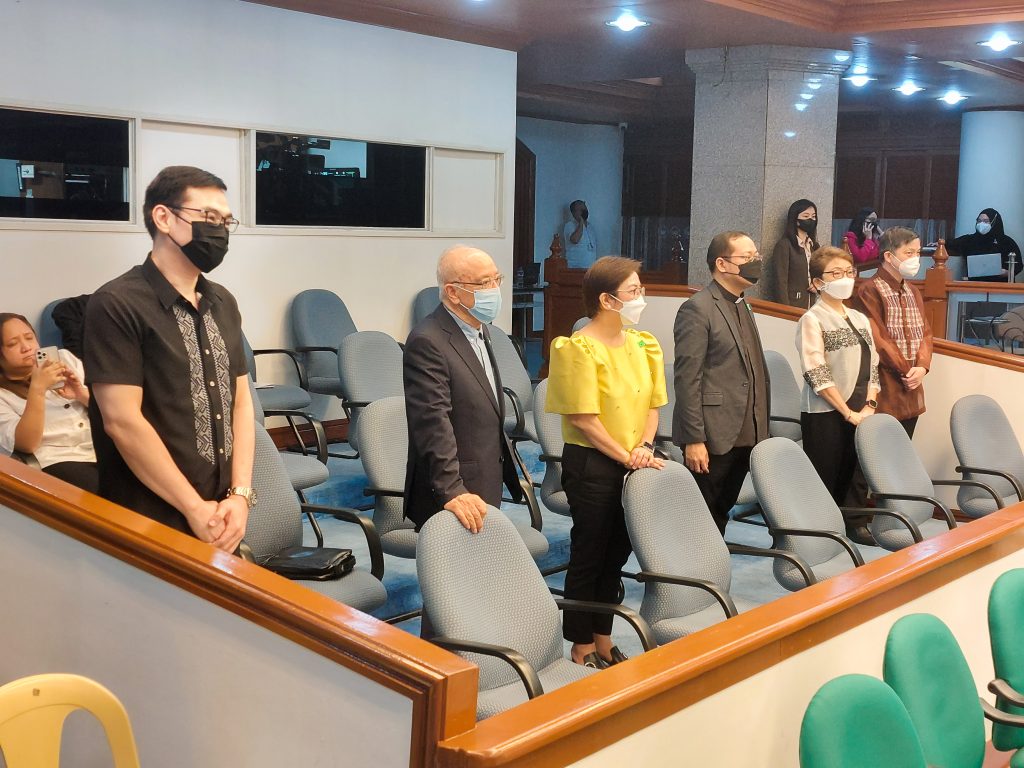 Moreover, Villanueva likewise commended the FMS in the recent October 2022 licensure exams for producing three topnotchers and garnering the highest number of passers.
"As a Thomasian, I am confident that FMS will continue its tradition of excellence in medical education, health science research, and community services guided by Christian ethics and values," Villanueva said.
Zubiri also acknowledged UST's reputation being as one of the Top 4 universities in the country that continuously produces batches of professionals that embody excellence in different fields. "Whenever you talk about the top universities in the Philippines, UST is always a part of the top four without any ranking because it all depends on what your field is all about," Zubiri said, mentioning that the University produces excellent Thomasian architects, doctors, and lawyers.
Photos by Hans Malgapu