Three Thomasian Physicians made it to the topnotchers list in the October 2022 Physician Licensure Exams, administered by the Professional Regulation Commission.
Kim Zapatos Sia landed on the 4th place after garnering an 87.67% rating, while Neill Steven Cainglet Cachuela ranked 7th place with his 87.42% rating, and Christian Jerell Salvacion Cosme tallied an 87.17% personal rating to secure the 9th place.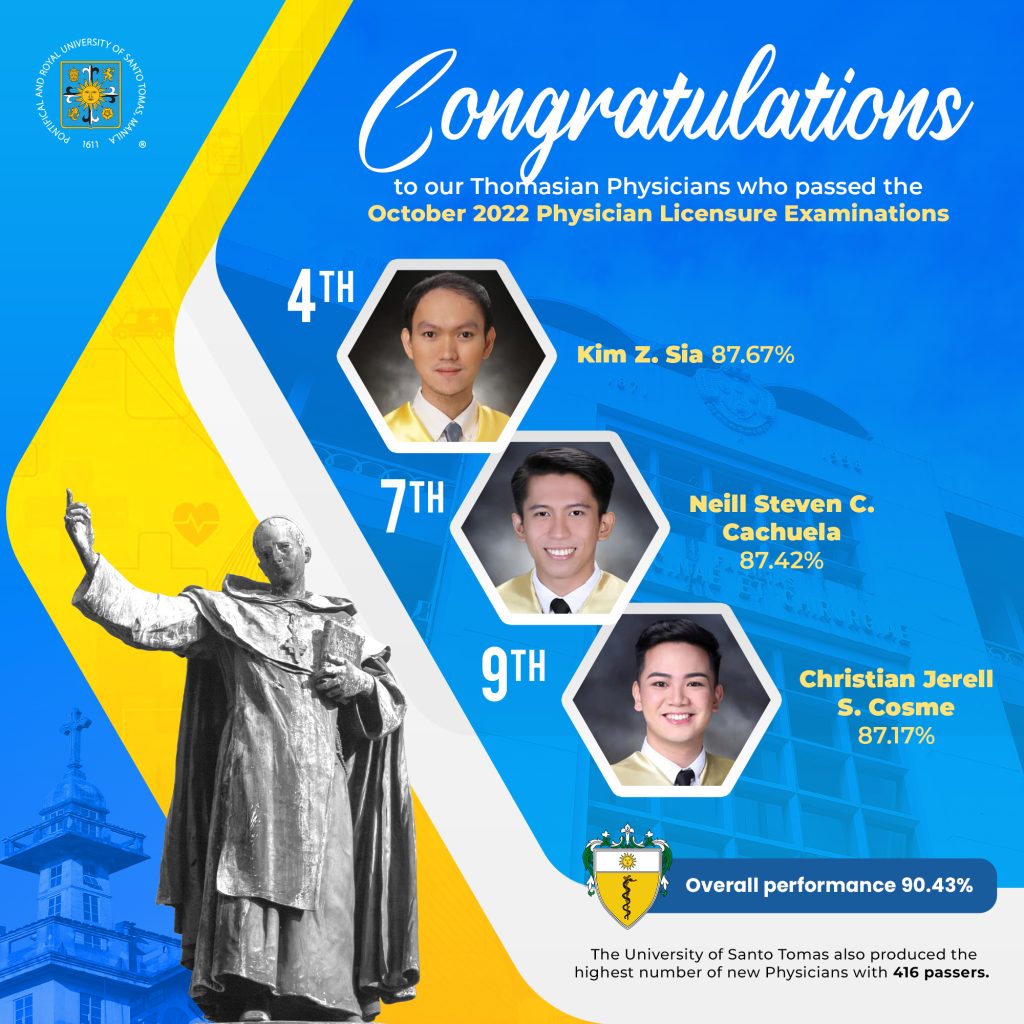 The University also produced 416 new physicians and posted a 90.43% passing rate. UST produced the most number of physicians for this examination.