The Faculty of Arts and Letters – Department of Economics, in coordination with the UST Artlets Economic Society, invites you to its webinar entitled "International Economic Outlook 2022: Investment Outlook after a Global Pandemic" on February 18, 2022 (Friday), at 3 p.m., via Zoom Cyberspace. 
This international webinar aims to discuss how the foreign investors can forge stronger economic ties with the Philippines through direct investments in major industries, as well as the crucial role of the academe in this matter. Sharing their valuable insights on how the Philippines can recover from its present slump are guest speakers Dr. Alfredo R. Paloyo of the University of Wollongong, Australia; Mr. John Forbes, Senior Advisor of the Arangkada Philippines Project; and Mr. Chris Nelson, Executive Director/Trustee of the British Chamber of Commerce Philippines.
Interested participants may fill-out the registration form here.  If you wish to join the discourse, feel free to send your questions here.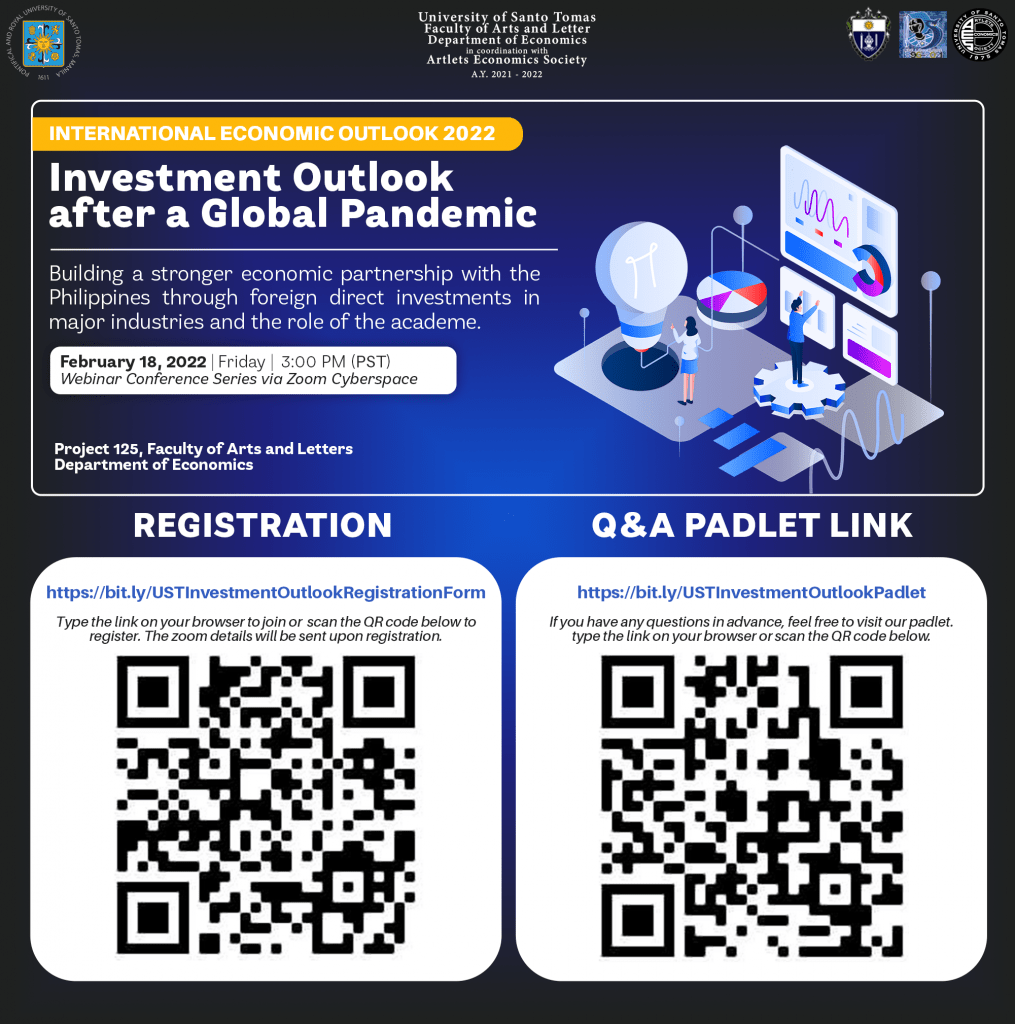 The theme of this international webinar is "Building a stronger economic partnership with the Philippines through foreign direct investments in major industries and the role of the academe". The event is being held in conjunction with the sesquicentennial celebration of the Faculty of Arts and Letters.