Prof. Patricia M. Empleo, Ph.D., the Dean of the UST-Alfredo M. Velayo College of Accountancy discussed the Philippine Qualifications Framework for the accountancy profession to the fresh accountancy gradates during the webinar entitled "Philippine Qualifications Framework: What the New Accountancy Graduates Need to Know" on June 30, 2022, via Zoom.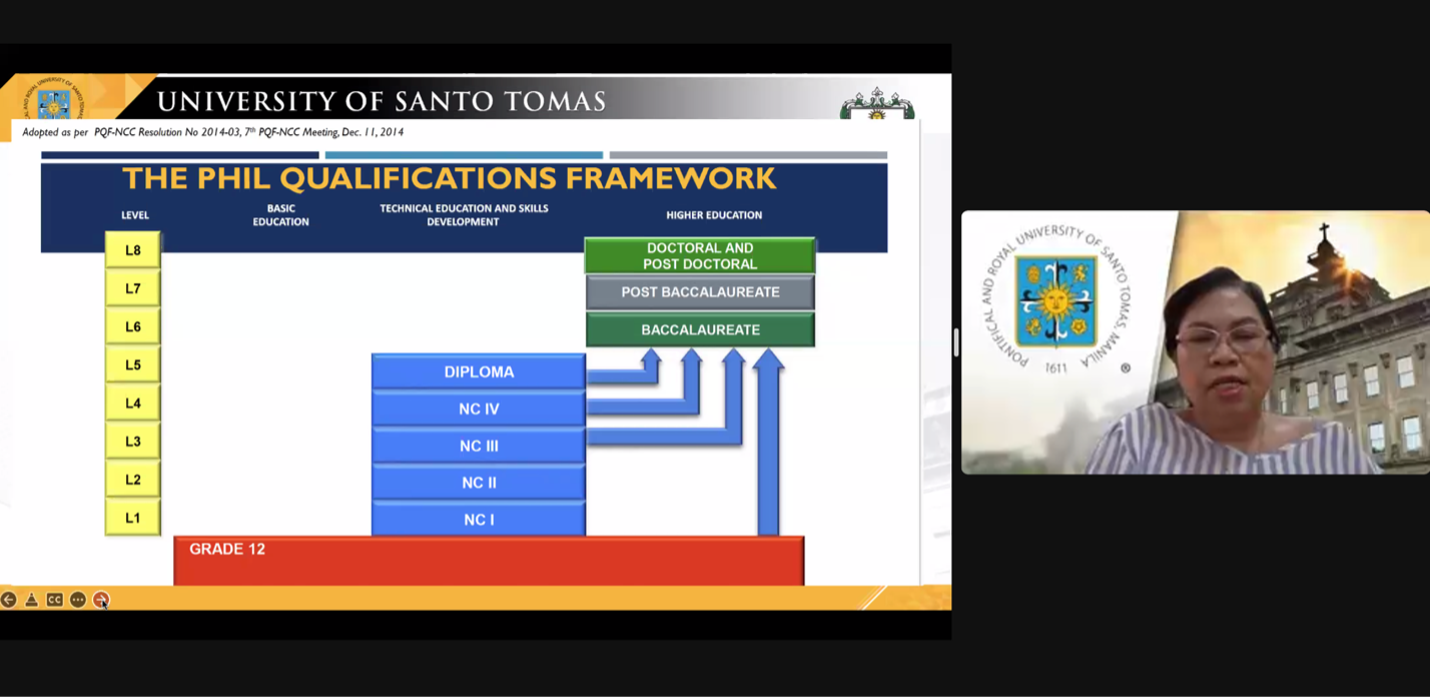 In her discussion, Dean Empleo explained the basis for the creation and implementation of the Philippine Qualifications Framework, described how a CPA can progress to a higher level in the CPSP/PQF, compared and contrasted the domains in the CPSP between and among the four sectors of practice in the accountancy profession, provided the implications of the PQF-CPSP to the CPAs, CPD Providers, the Sectoral Organizations, and the PRBOA, and guided the CPAs and accounting students in the formulation of plans for career progression and specialization.
The PQF webinar was organized by the Philippine Institute of CPAs' Committee on Students Participation Committee, chaired by Inst. Francisco M. Caliwan, Jr., the Assistant Dean of the UST-Alfredo M. Velayo College of Accountancy.