The Academia is the official international bulletin of the University of Santo Tomas.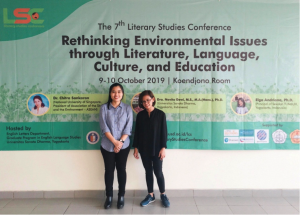 For its Vol. 84 no. 1 issue, UNITAS launched a...
Read More
Rev. Fr. Jesús M. Miranda, Jr., O.P., PhD, Editor-in-Chief
Assoc. Prof. Giovanna V. Fontanilla, PhD, APR, Editor
Rev. Fr. Christopher Jeffrey L. Aytona, O.P., Editor
Asst. Prof. Virginia A. Sembrano, MEng, Associate Editor
Mr. Emmanuel M. Batulan, PhD, Associate Editor
Mr. Philippe Jose S. Hernandez, MEng, Associate Editor
Ms. Christie Elise C. Cruz, Staff Writer
Mr. Kennett Roger T. Garcia, Layout Artist
DMD Photography, Photographers
Coordinator Correspondents
Assoc. Prof. Ma. Fylene U. Gardiner, MS – Academic Affairs

 

Asst. Prof. Christine S.M. Alday – Accountancy

 

Mr. Steve Michael M. Moore, Jr. – Admissions

 

Ms. Jazzmin Mae N. Carilla – Alumni Relations

 

Arch't. Froilan M. Fontecha – Architecture

 

Asst. Prof. Ma. Zenia M. Rodriguez – Arts and Letters

 

Assoc. Prof. Richard G. Pazcoguin, MA – Campus Ministry

 

Atty. Anicia Marquez – Civil Law

 

Ms. Jasmin A. Victoria – Community Development

 

Assoc. Prof. Eric B. Zerrudo, MCH – Cultural Property and Environment in the Tropics

 

Assoc. Prof. Ralph S. Galán, MA – Creative Writing and Literary

Studies

 

Ms. Irene T. Nicolas – Chief Justice Roberto Concepcion Legal

Aid Clinic

 

Asst. Prof. Maureen H. Gelle-Jimenez, MA – Commerce and Business Administration

 

Mr. Hans Lawrence V. Malgapu – Communications

 

Ms. Carol Angeline P. Macawile – Counseling and Career

 

Asst. Prof. Joel C. Sagut, PhD – Ecclesiastical Faculties

 

Assoc. Prof. Joel L. Adamos, MEd – Education

 

Assoc. Prof. Andres Julio V. Santiago, Jr., PhD – Education High

School

 

Ms. Mariflor Irish C. Ibay – Educational Technology

 

Engr. Rianna Camille G. Ventura – Engineering

 

Ms. Adrienne A. Zacarias, MS – Fine Arts and Design

 

Assoc. Prof. Alejandro S. Bernardo, PhD – Graduate School

 

Mrs. Rowena R. Castro – Human Resource

Information and Computing Sciences – Mr. Khrisnamonte Balmeo

 

International Relations and Programs – Prof. Karen S. Santiago, PhD

 

Junior High School – Mr. Anthony C. Castro

 

Medicine and Surgery – Prof. Ma. Lourdes B. Coloma, MD

 

Miguel de Benavides Library – Ms. Diana V. Padilla

 

Military Science and Tactics – C/COL Carl Matthew R. Alcantara

 

Museum – Ms. Ma. Zita Maita B. Oebanda

 

Music – Asst. Prof. Eugene A. delos Santos, PhD

 

Natural and Applied Sciences – Prof. Edna C. Quinto, PhD

 

Nursing – Prof. Elmer C. Hibek, PhD

 

Pharmacy – Ms. Michelle A. Desierto

 

Physical Education and Athletics – Mr. Al Denn John Lozada

 

Publishing House – Asst. Prof. Ma. Ailil B. Alvarez, MA

 

Rehabilitation Sciences – Asst. Prof. Selenne Anne S. Leynes

 

Religion – Mr. Sir-Lien-Hugh T. Tadeo, MA

 

Research and Innovation – Assoc. Prof. Michael Jorge N. Peralta, MS, MSc, Ll. M.

 

Santo Tomas e-Service Providers – Mr. Rosauro L. Gervacio

 

Science – Asst. Prof. Maria Juana P. Lacuata, PhD

 

Social Sciences and Education – Asst. Prof. Ryan Francis O. Cayubit, PhD

 

Tourism and Hospitality Management – Asst. Prof. Freddie A. Quinito, PhD

 

Varsitarian – Ms. Dayanara C. Cudal

 

Vice-Rector – Ms. Melanie M. Maddatu
We'd like to hear from you!
© Copyright 2020 . UNIVERSITY OF SANTO TOMAS. All Rights reserved.
Powered by: UST COMMUNICATIONS BUREAU