The Pandan Queen has yet another feather added to her cap. The University of Santo Tomas Vice-Rector for Research and Innovation Prof Maribel G. Nonato, Ph.D., is the 2020 Outstanding Professional in the field of Chemistry awarded by the Professional Regulation Commission (PRC). While conferment ceremonies will take place on December 4, 2020, the announcement was made through a letter from PRC Commissioner Yolanda D. Reyes dated September 18, 2020.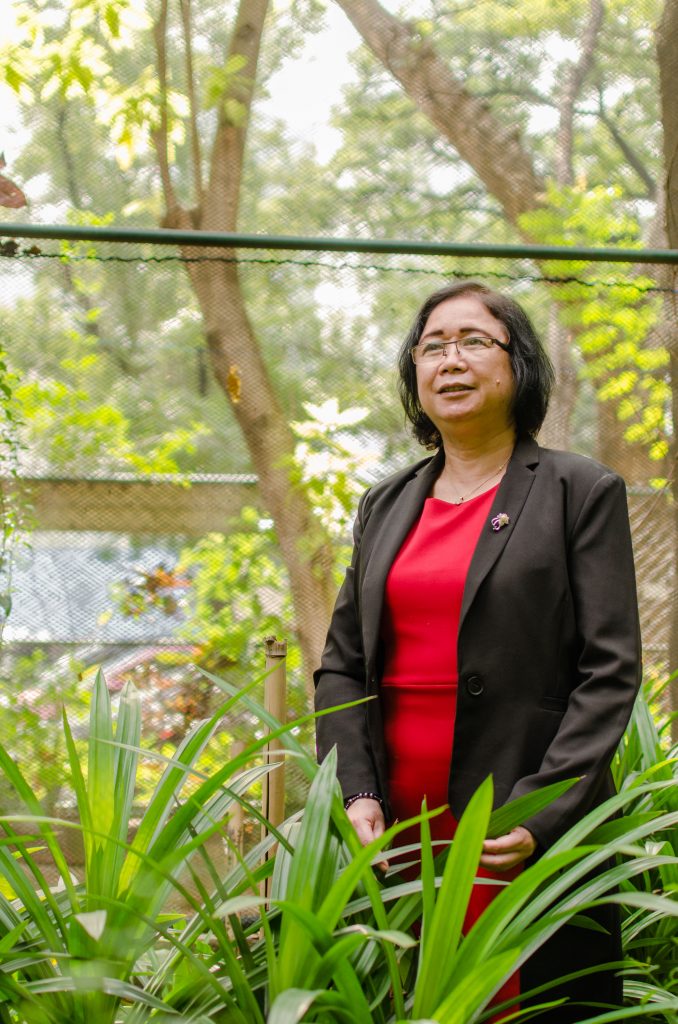 Dr. Nonato, who once served as dean of the College of Science and director of the UST Research Center, before she was appointed as the University's first Vice-Rector for Research and Innovation, is known as the "Pandan Queen" for her numerous research on the Pandan plant. She paved the way for other scientists' research into the chemical properties of endemic pandanus species in the Philippines. Her association with the plant has been so widespread that in August 2020, a researcher, her advisee in the Graduate School, Dr. Christina Tan, even named a newly discovered Pandan species after her — Freycinetia nonatoi.
In June 2020, the Vice-Rector was also recognized as an Academician of the National Academy of Science and Technology (NAST) under the Department of Science and Technology for her invaluable contributions to scientific research.
Nonato obtained both her Bachelor and Master of Science degrees from the University of Santo Tomas, while her Doctor of Philosophy in Chemistry degree was obtained from the University of Wollongong in Australia. She received the 2017 Philippine Federation of Chemistry Societies – Shimadzu Achievement Award in Chemical Research, the 2016 Philippine Association for the Advancement of Science and Technology (PhilAAST) Gregorio Y. Zara Achievement Award for Basic Research, and the 2006 National Research Council of the Philippines Achievement Award in Chemical Sciences. She is the past President of the Philippine Federation of Chemistry Societies, Inc. (PFCS) and the Organic Chemistry Teachers Association. Currently, she serves as President of the Natural Products Society of the Philippines.
Nonato joins Professor Emeritus Fortunato B. Sevilla, III, Ph.D., a fellow NAST Academician, also a former dean of the College of Science, and multi-awarded and equally renowned UST researcher who was recognized by PRC as the Outstanding Professional in Chemistry in 2002.