The UST Graduate School Center for Conservation of Cultural Property and Environment in the Tropics (USTGS CCCPET) extends technical assistance to the San Pablo City Government of Laguna to crafting the Conservation Principles, Policies, and Guidelines for the San Pablo Heritage District.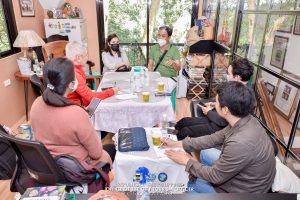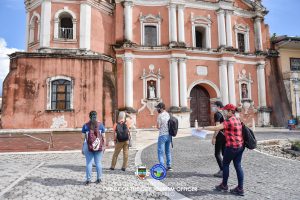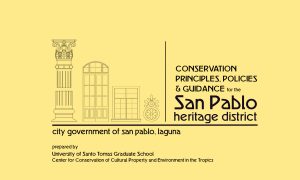 The two-phased project covers from December 2020 to January 2021 for Phase 1 and from February 2021 to April 2021 for Phase 2. The project intends to define the heritage district and develop the necessary conservation guidelines to uphold its cultural significance. Specifically, it will formulate infrastructure and activity guidelines based on historical and social research, comparative studies, community consultations, and fieldwork exercises to develop a meaningful conservation framework for the American colonial heritage zone.
The project is headed by CCCPET Director Assoc. Prof. Eric B. Zerrudo, Ph.D., together with Ar. Caryn P. Santillan from the UST College of Architecture and students from the UST Cultural Heritage Studies program. The team is in cohort with the San Pablo City Tourism Office, members of Advocates of Heritage Preservation (San Pablo Chapter), and the United Architects of the Philippines (San Pablo Chapter). The project envisions a thematic renaissance of its American colonial heritage through architectural forms, design, colors, and motifs.