University of Santo Tomas College of Nursing Student Mr. Qjiel Giuliano Mikhl Mariano joins 12 youth leaders from 11 different countries who will undergo an intergenerational dialogue with world leaders in Geneva, Switzerland in November 2022. The Kofi Annan Foundation (KAF) announced the list of participants for the KAF Changemakers Initiative on June 7, 2022.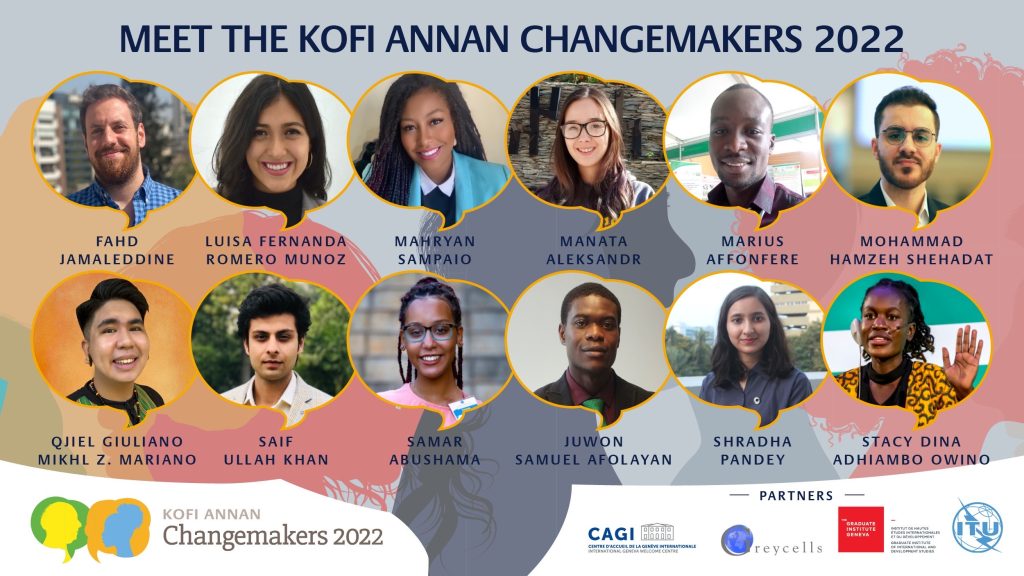 The 12 youth leaders, who have already demonstrated commitment and impact in their respective fields under the age of 30, will be matched with a mentor to dialogue with during and after the programme. The mentor will also guide the mentee on how to maximize the seed grant which will be given to the delegates to scale up a project that will highlight their work. Over the coming year, the Changemakers will participate in a series of online and offline modules with high-level experts, many of whom worked with the late Kofi Annan, a Nobel Peace Prize laureate and former United Nations Secretary-General.
Mariano is the founder of his own youth organization, Streets to Schools, which aims to intersect the UN Convention on the Rights of the Child and the UN Sustainable Development Goals among children. The organization's projects, such as Ladders to Literacy, have been recognized with international awards, including the ESD Okayama Awards, Points of Light, Everyday Young Heroes, and more.
The 12 chosen youth leaders will go on to become torch bearers of Kofi Annan's vision and values and part of the global Kofi Annan Changemakers community.
This initiative is led by the Kofi Annan Foundation and supported by Ambassador Jenö Staehelin and the Swiss Federal Department of Foreign Affairs. It is undertaken in partnership with the Greycells Association of former International Civil Servants for Development and the Graduate Institute of International and Development Studies in Geneva, and in collaboration with the International Telecommunications Union (ITU) and the Centre d'Accueil de la Genève Internationale (CAGI).
Mariano is the second Thomasian to receive the recognition as UST Faculty of Pharmacy alumnus, Medical Technologist Junbert Pabon, received the same recognition a year ago.