The University of Santo Tomas held LinkEd 2.0: A Social Media in Education Summit from January 22 to 24, 2019 at the UST Tan Yan Kee Student Center. Speakers were physician, blogger, and media influencer Ma. Gia B. Sison, M.D.; UST psychologist Ma. Claudette A. Agnes, Ph.D., Psychologist and Psychometrician Renz Christian Argao, The Youth for Mental Health Coalition, Inc. founder and national chair Raymond John Naguit, M.D., Lyceum of the Philippines University Guidance Director Carolyn Quiba, and DLS St. Benilde Student Involvement Head Leandro Loyola. Social Media and Mental Health, Mental Health and the Curriculum, Teachers' Roles in Students' Mental Health, How Social Media Mobilizes Advocacies, Developing a Mental Health- Friendly Campus, and Social Media and Student Affairs were the topics discussed.
The conference was organized by the UST Communications Bureau headed by its Director Fr. Christopher Jeffrey L. Aytona, O.P. According to Fr. Aytona, who is also the conference chair, it will benefit faculty members, administrators, guidance counselors and other school practitioners who will learn from experts regarding mental health and student affairs and how social media either help or hamper the promotion of the former.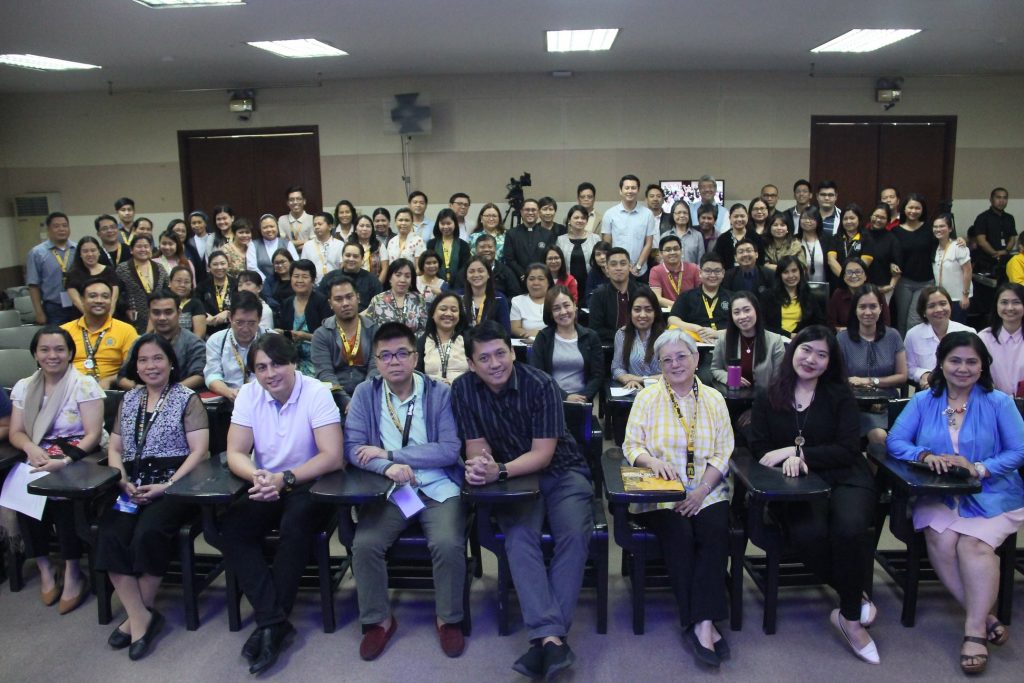 According to the Communications Bureau Assistant Director for Online Philippe Jose Hernandez, "the summit aimed to determine the possible link between social media and mental health considering the rising cases on mental health-related issues among adolescents and the sustained massive use of social media, in order for schools to know how best to handle these new realities.
The first LinkEd was held last year on January 18 and 19, 2018 at the UST Paredes Building. It was called "LinkEd: The first social media in education summit."