The University of Santo Tomas (UST) College of Tourism and Hospitality Management (CTHM) examined the recovery of the tourism and hospitality industry through online learning sessions. The webinars were the ninth talk in a lecture series titled "Tourism and Hospitality Executive Forum" (ToHEX 9). Over 250 participants joined the sessions held via UST Cloud Campus on May 21, 2020.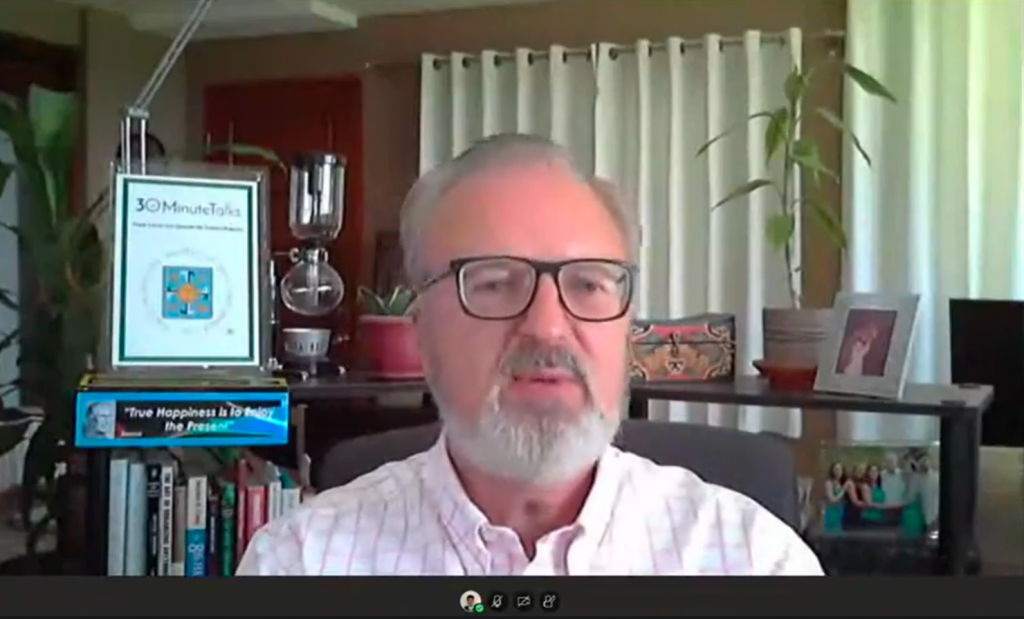 With the central theme of "The Disruptions in Tourism and Hospitality Industry: Lessons and Responses from COVID-19 Pandemic," two sessions with three speakers each formed ToHEX 9.
The morning session tackled "Service Quality Operations in Tourism and Hospitality after COVID-19." Speakers from both the academe and practitioners in the industry included former Taylor's University – Malaysia Senior Vice President for International Relations and International Education Consultant Dr. Andy Nazarechuk, Robinsons Land Corporation Summit Hotels and Resort Group General Manager Mr. Jose Mari Delgado Ouano III, and Catch 22 Executive Chef in Dubai Andrew Paderes.
Nazarechuk, in particular, emphasized that hospitality leaders must adapt to the new normal by prioritizing the safety and health of their tourists and customers.
"Customers will stay away from companies that do not make them feel protected or safe… Either [hospitality-related businesses] learn to adjust to the new way [of being more careful about cleanliness and consumer health] or they will fail," he warned.
Nazarechuk, who is a panel auditor for the Tourism and Hospitality Education International Center of Excellence (THE-ICE) advised the CTHM students that "You're also going to want to work for a safe company, so when you join the industry, you will have to critically evaluate your potential company's approach to [the new normal]."
Ouano echoed the prioritization of safety and highlighted that rebuilding the people's trust and confidence in their hotel's brand is key to helping ease the public's fear of travel while Chef Paderes highlighted the need to intensify training and re-training on food safety.
"Tourism Operations Management: Managing Risks, Surviving Crises" became the focus of the afternoon session. Singapore Institute of Technology Design and Specialized Businesses Associate Professor Detlev Remy, DBA; Tourism Human Resource Development Specialist and Consultant Paul Penfold; and Travel Insider Tour and Travel Agency General Manager Arnulfo Ricardo Butiong served as the speakers.
The two-hour afternoon session discussed the effects of the pandemic on various branches of the tourism industry and offered possibilities of recovery tactics and new marketing strategies.
According to Penfold, "We need flexibility and agile thinking to survive in an uncertain world." He also acknowledged that the temporary halt of mass tourism helped preserve and maintain some of the hotspots that were negatively affected by overcrowding and destruction of nature, but emphasized that renewed tourism efforts post-pandemic would have to be more responsible.
UST CTHM Dean Atty. Gezzez Giezi G. Granado, Ph.D., in his closing remarks, thanked both speakers and participants for being eager to facilitate the learning of future industry practitioners despite COVID-19.
Session 1 was made accessible to the public via the UST CTHM ToHEX Facebook page. Session One can be found through this link: https://www.facebook.com/ToHEX910/videos/2669298683391188/ while Session 2 is available at: https://www.facebook.com/watch/live/?v=568562167379635&ref=watch_permalink