From May 2-4, 2023, the University of Santo Tomas was the site of the 326th Programme Assessment conducted by the ASEAN University Network – Quality Assurance. The assessment, which was the first onsite assessment of UST since the pandemic, was geared toward the re-certification of the first four programs to receive AUN-QA's stamp of approval: BS Accountancy, BS Biology (now with specializations in Environmental Biology, Industrial Biology, and Medical Biology), BS Chemistry, and BS Psychology.
The assessment team was led by AUN-QA Training Expert and Chief Assessor Assoc. Prof. Dr. Tan Kay Chuan (Lead Assessor, BS Psychology). He was joined by Prof. Dr. Rohaida Mohammad Saat (Lead Assessor, BS Accountancy), Assoc. Prof. Dr. Ornsiri Cheunsuang (Lead Assessor, BS Biology), Prof. Wan Ahmad Kamil Mahmood, PhD (Lead Assessor, BS Chemistry), Dr. Nguyen Thi Huyen (Assessor, BS Accountancy), Mr. Mean Udam (Assessor, BS Biology), Assoc. Prof. Dr. Supitcha Cheevapruk (Assessor, BS Chemistry), and Asst. Prof. Dr. Luerat Anuratpanich (Assessor, BS Psychology).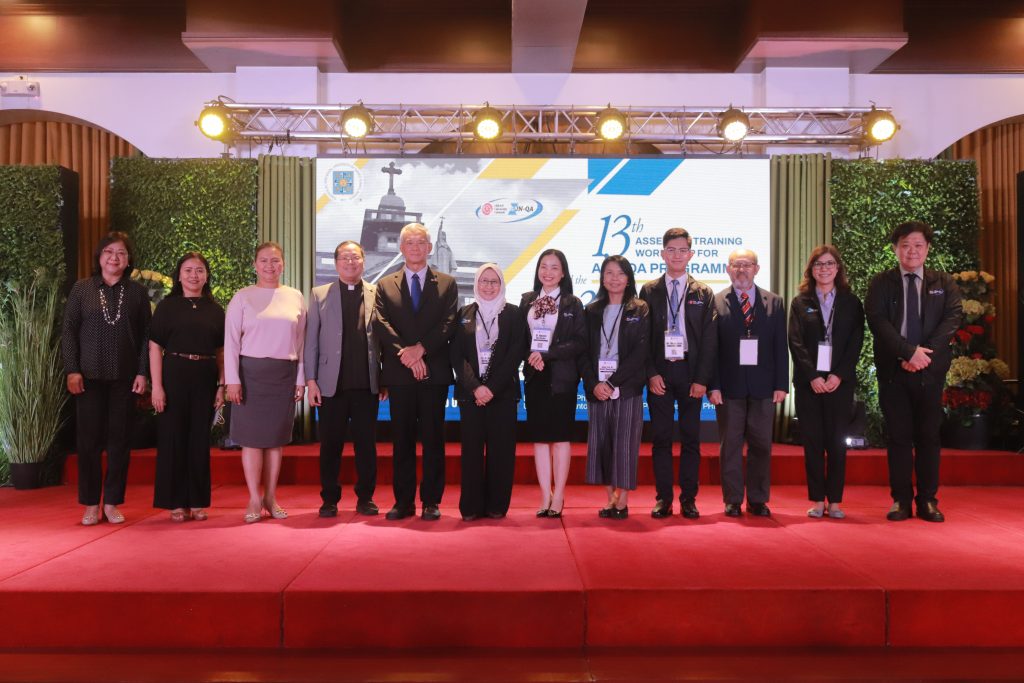 In their respective messages, Rector fr. Richard G. Ang, O.P., PhD and Vice-Rector for Academic Affairs Cheryl R. Peralta, DrPH reaffirmed the University's commitment to improving its provision of quality Catholic education by submitting to external review from international experts. The assessments, UST's 7th so far, uses the updated version of the AUN-QA programme assessment tool. The visit included interviews with various stakeholders like students, academic staff, support staff, employers, and alumni, among others, and included site visits and document review.
Chief Assessor Tan, in his wrap-up presentation, invited the University officials to consider the VUCA world's challenges and changes. He noted, among others, the increasing impact of artificial intelligence on pedagogy, which he said must keep up with latest technological trends. The assessors likewise cited the University's various program strengths, including the functional internal quality assurance systems at the program, college, and university levels, and the positive feedback from different stakeholders. The assessors also presented points for improvement in preparation for a post-pandemic world.
The onsite assessment was held in conjunction with the 13th Assessor Training Workshop of AUN-QA, who provided the training to experts from Brunei Darusallam, Malaysia, the Philippines, Thailand, and Vietnam.