January 26, 2019 was an auspicious day for Ms. Azusa Claire Ann Masu, a Travel Management Student of the UST – College of Tourism and Hospitality Management as she was crowned as Miss U-Belt 2019 at the grounds of Isetann Recto Mall, Manila.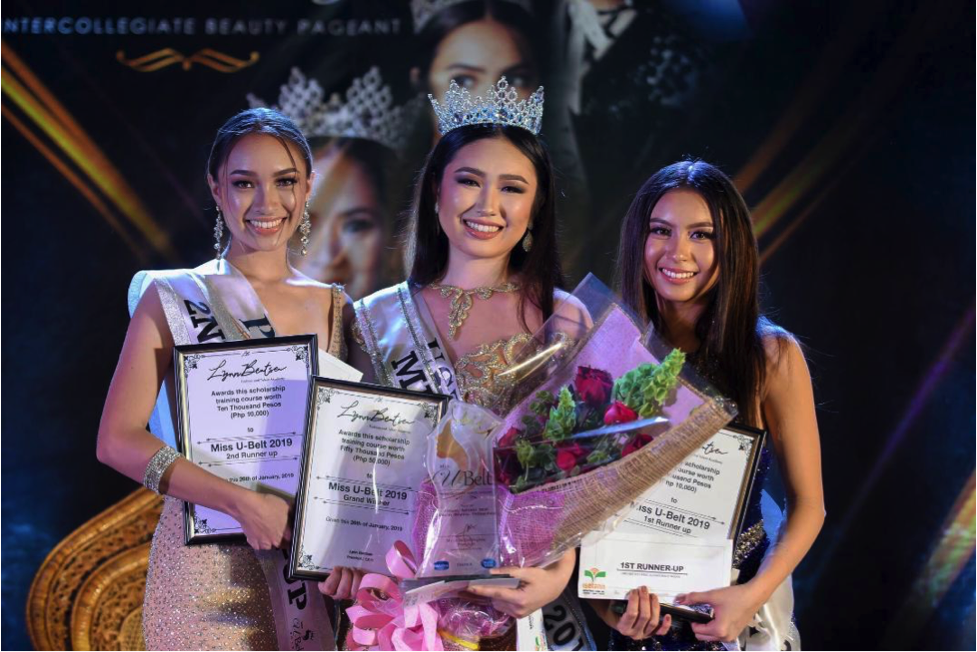 Out of 12 candidates, Miss Masu also received the Miss Photogenic Award and Miss Pond's Flawless Skin Award. The candidates from the University of the Philippines – Manila and from the Polytechnic University of the Philippines won first and second-runner up, respectively.
During the Q&A portion of the pageant, Ms. Masu was asked about her understanding of the 'Build, Build, Build' Program of the government and how this affects the future of Filipino students to which she answered that as a student, the program is very essential as it will create more trains and railroads which is relevant today to the timely issue of traffic congestion in the Philippines. The program addresses the need for infrastructure and betterment of job opportunities in the country.
The Miss U-Belt Intercollegiate Beauty Pageant is an annual event participated by students from different colleges and universities in Manila. This was organized by Isetann Department Store & Supermarket.