Four Conservatory of Music students received prizes and recognitions for their performances in their respective categories in the New York Young Performers Prize Competition 2021 on April 18, 2021.
BM-Piano Performance student Michael Angelo Valenciano bagged the first prize in the Lucy Boyan Balakian Award – College (Ages 19-23) category for his performances of Ludwig van Beethoven's Piano Sonata no. 31 in A-Flat Major in the (preliminary round), Claude Debussy's "Les collines d'Anacapri", and Frederic Chopin's "Polonaise" (final round).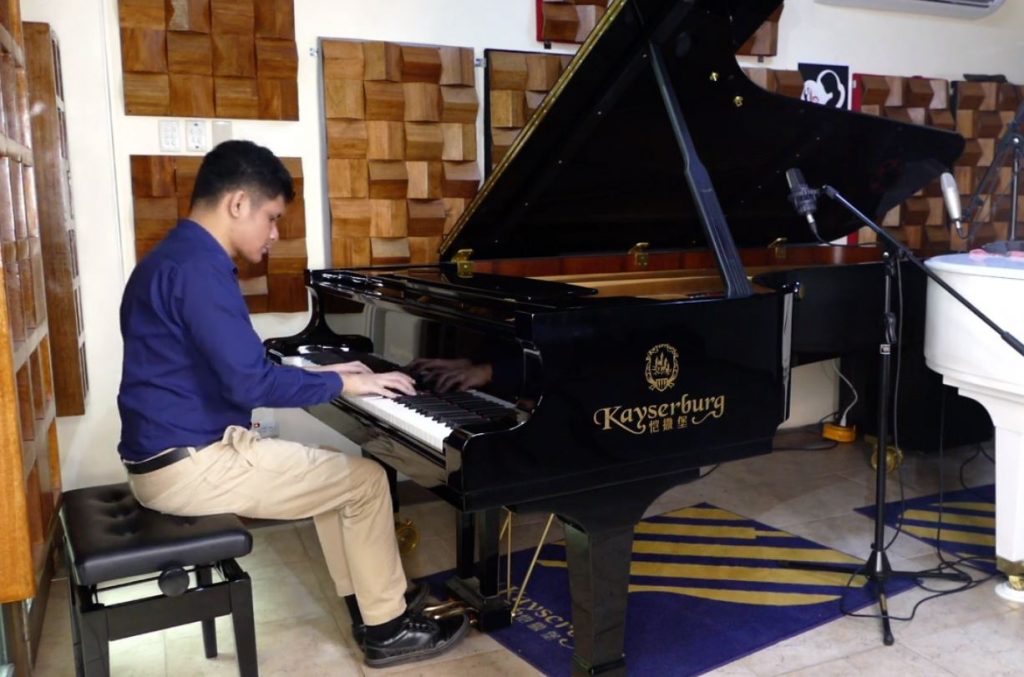 Valenciano is under the tutelage of renowned collaborative pianist and chamber musician, Assoc. Prof Najib M. Ismail.
Moreover, BM-Music Theater student Anyah Therese Dizon De Guzman received the first prize in the Olly H. Kukepuu Vocal Award category. De Guzman's performance of "Ich gehör nur mir" (from Elisabeth) by Sylvester Levay and "Those Palace Walls" (from Aladdin) by Alan Menken earned her the top prize.
She is under the mentorship of Asst. Prof. Randy Gillogo.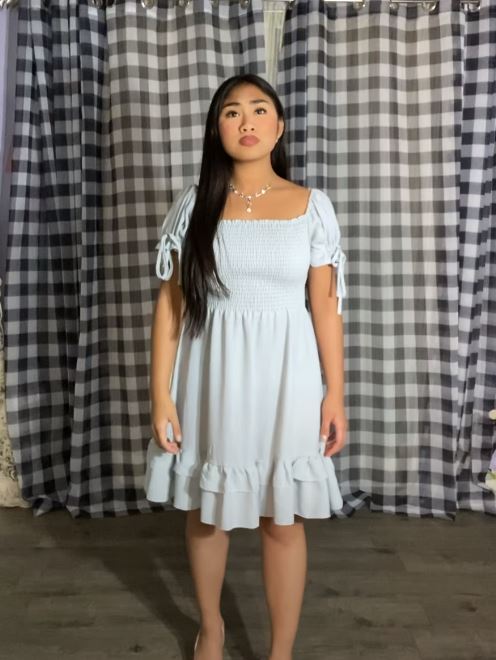 Meanwhile, BM-Violin student Alain Cabanes de Asis bagged the 2nd prize in the Aaron Rosand Memorial Prize Category, while BM-Violin student Victor Luigi Torres received the Honorable Mention distinction.
De Asis and Torres are under the mentorship of Manila Symphony Orchestra concertmaster-violinist and faculty member, Ms. Regina Medina-Perez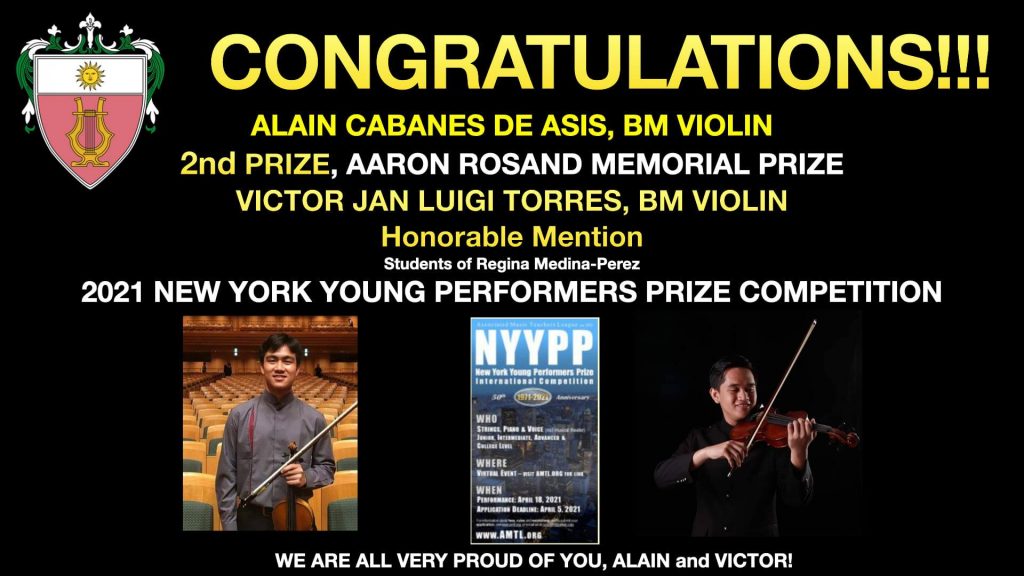 Watch the final round of NYYPP 2021 here: https://www.youtube.com/playlist?list=PLFhROtjuL44gE38rrD0XRk6PDzZ354mGt
For the full list of performers: http://amtl.org/events/videos/nyypp-prelim-videos/