A team of fourth-year students from the UST College of Architecture, composed of Timothy James Arambulo, Thomas Benjamin Intal, and Michelle Anne Tanieca, bagged the Bronze Awards on the Arcasia Students' Architectural Design Competition 2020.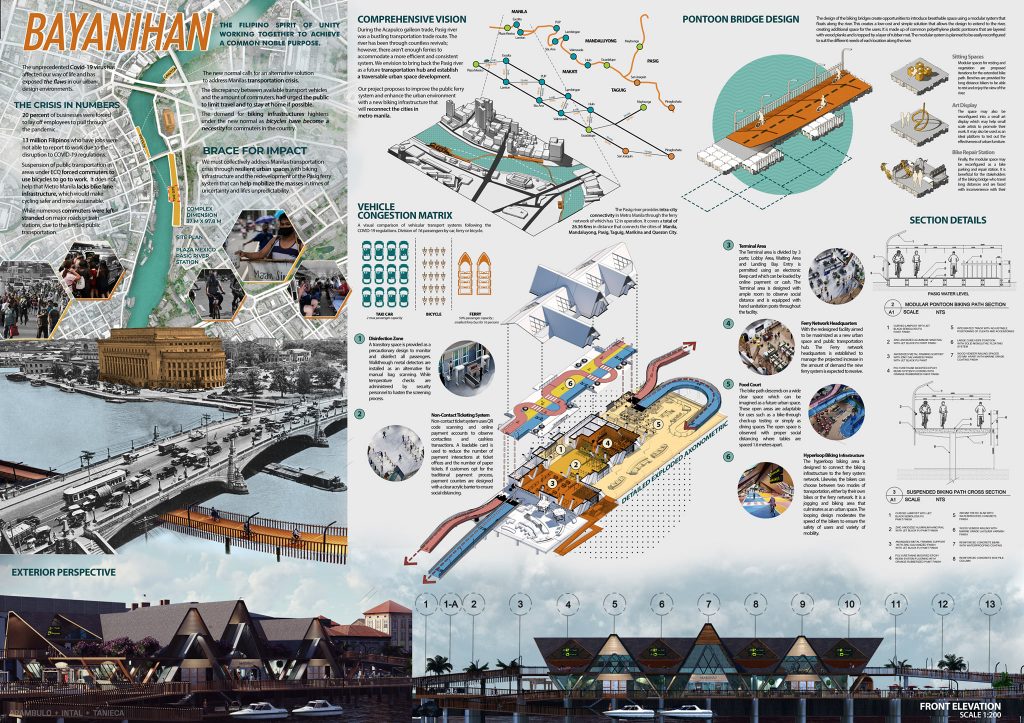 Arcasia, which stands for Architects Regional Council Asia, consists of the Presidents of National Institutes of Architects in Asia with eighteen member countries in Asia.

With the theme: "Resilience by Design", the design competition called for a proposal that will address the social inequities highlighted by the COVID-19 pandemic. The winners were announced on the organization's website on January 6, 2021.
Arambulo's team proposed their project entitled "Bayanihan: The Filipino Spirit of Unity Working Together to Achieve a Common Noble Purpose", a transportation hub and series of urban spaces linked with biking infrastructure along the Pasig River in Manila. This project aimed to encourage the use of cycling and support the ferry systems as alternative means of transportation in the city. This is achieved with creative designs and innovative technology to provide playful architecture and public spaces.
Participants for the design competition include architecture students from Asia such as those from Indonesia, Vietnam, Bangladesh, and others. More information about the design competition could be found on the website of Arcasia (http://www.arcasia.org/).
News Credit: UST College of Architecture