The Institute of Religion of the University of Santo Tomas, Manila, Philippines, invites everyone to the Saint Thomas Aquinas Forum (STAF) – International Virtual Conference on March 24 to 25, 2022.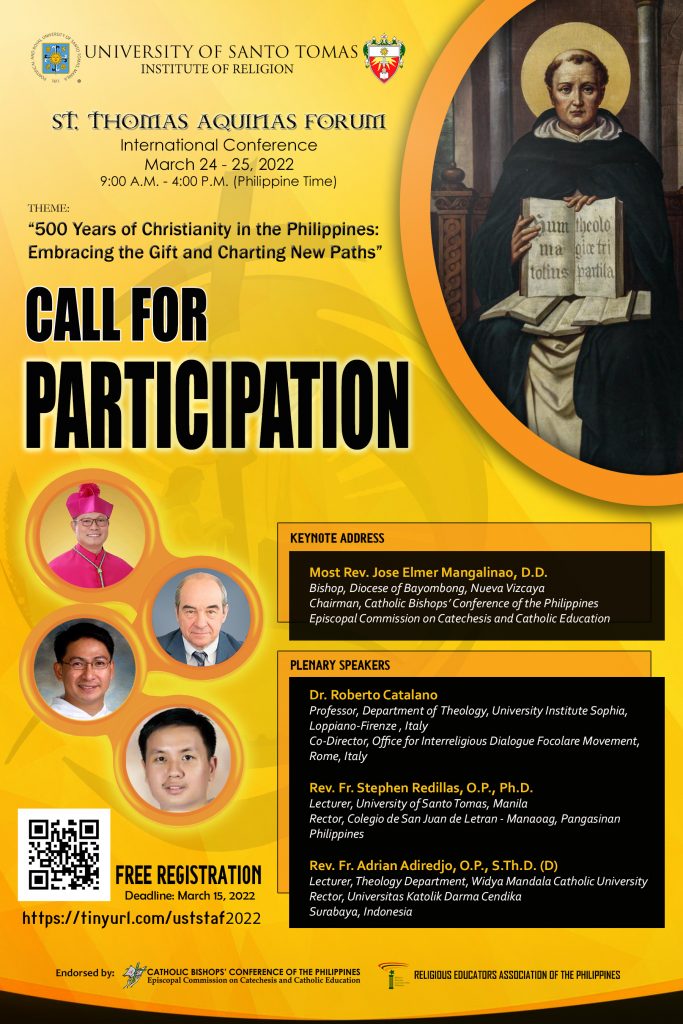 STAF is an annual event that aims to provide a venue for conversations among Theologians, Religious Educators, and Catechists on current and relevant theological themes and issues. This year's theme is "500 years of Christianity: Embracing the Gift and Charting New Paths."
This conference is endorsed by the Catholic Bishops Conference of the Philippines Episcopal Commission on Catechesis and Catholic Education (CBCP-ECCCE) and the Religious Educators Association of the Philippines (REAP). Registration is free.
Please click this link http://tinyurl.com/uststaf2022 to register. The registration is open until March 15, 2022. The zoom link for this virtual conference will be sent to your email.