College of Science Dean Prof. Rey Donne S. Papa, Ph.D., joins the ranks of UST scientists who have been named Outstanding Young Scientist by the National Academy of Science and Technology (NAST). Papa was awarded one of the 2021 Outstanding Young Scientists in the field of Biological Sciences.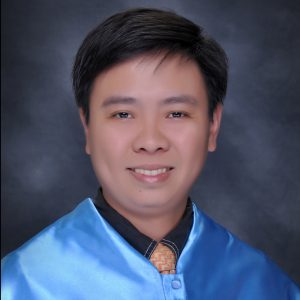 The National Academy of Science and Technology publicly announced the awardees through its official Facebook page on June 3, 2021, but the virtual awarding ceremonies will be held on July 15, 2021.
A limnologist who specializes in freshwater zooplankton ecology and systematics, Papa has received grants, awards and recognitions for his research from the US National Academy of Science and USAID, German Academic Exchange Service (DAAD), the International Society of Limnology, the Commission on Higher Education, the Department of Science and Technology, and several professional organizations.
Papa has published more than 60 articles in national and international peer-reviewed journals. He teaches Zoology and Ecology courses to graduate and undergraduate students and established the Zooplankton Ecology, Systematics and Limnology (ZESL) Research Group of the UST Research Center for the Natural and Applied Sciences. A Thomasian himself, Dean Papa earned his Bachelor of Science (2002), Master of Science (2005) and his Doctor of Philosophy (2011) in Biology degrees from the University of Santo Tomas.
With his being named as one of the ten OYS awardees for 2021, Dean Papa becomes the latest and the eighth Thomasian scientist to receive this distinction. He joins the ranks of Dr. Alicia M. Aguinaldo (1993), Dr. Christina A. Binag (2001), Dr. John Donnie A. Ramos (2005), Dr. Grecebio Jonathan D. Alejandro (2006), Dr. Bernard John V. Tongol (2012), Dr. Thomas Edison E. de la Cruz (2012), and Dr. Allan Patrick G. Macabeo (2015).