Ms. Kathleen M. Cruzada is a nutritionist-dietitian and a licensed teacher. She worked as nutritionist-dietitian for Pinnacle Health Pointe and Abbott Laboratories. She served as resource speaker on lay forums, and round table discussions with doctors. She also headed a national wellness program of the Philippine National Police during her stint in Abbott Laboratories. She served as a consultant for Market Research Team of Growers' Nutribar, an energy bar for adults. Currently, she facilitates food courses of the Nutrition and Dietetics Program and major courses of the Technology and Livelihood Education (TLE) Program. Apart from teaching, she manages Perfect Story Events Management, which handles personal and corporate events.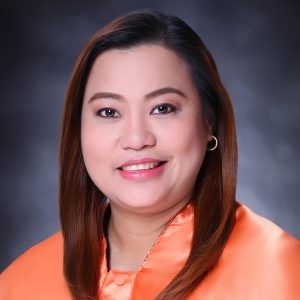 Asst. Prof. Kathleen N. Cruzada, MEd
Department of Nutrition and Dietetics | College of Education
Degrees
Master of Education, major in Health Education, Philippine Normal University – Manila, Philippines, 2011
Bachelor of Science in Nutrition and Dietetics, University of Santo Tomas – Manila, Philippines, 2003
Postgraduate Course in Public Health – International (Pass with Distinction), University of Leeds – Leeds, United Kingdom, 2020
Courses Handled / Professional Activities​
Undergraduate Level
Bakery Science
Basic Foods 1 and 2
Clothing and Textile
Cosmetology
Food Service and Catering
Food Service Systems 1
Fundamentals of Food Technology
Meal Management
Nutrition in the Life Cycle
Nutrition Therapy 1
Practice Teaching 1 and 2
Strategies in Teaching Technology and Livelihood Education
Member, Nutritionist-Dietitians Association of the Philippines (2011-present)
Member, Philippine Association for Teacher Education (2015-present)
© Copyright 2020 . UNIVERSITY OF SANTO TOMAS. All Rights reserved.
Powered by: UST COMMUNICATIONS BUREAU