UST College of Fine Arts and Design faculty member Mr. Louie T. Navarro won a bronze award at the Interior Design – Renovation category of the 2020 International Design Awards (IDA) on January 29, 2021.
The entry entered as a design by Navarro's company "louta et al.," was awarded for his creative and tranquil approach to designing the 25sqm "T studio" located in Makati City where the bed, dining table, and kitchen sink and counter can all be hidden to create a clean space with 'an unhampered line of vision.'
Navarro, who teaches Interior Design at the CFAD, is himself a graduate of UST's Interior Design program. He is currently taking up his doctoral degree in Design at the Hong Kong Polytechnic University.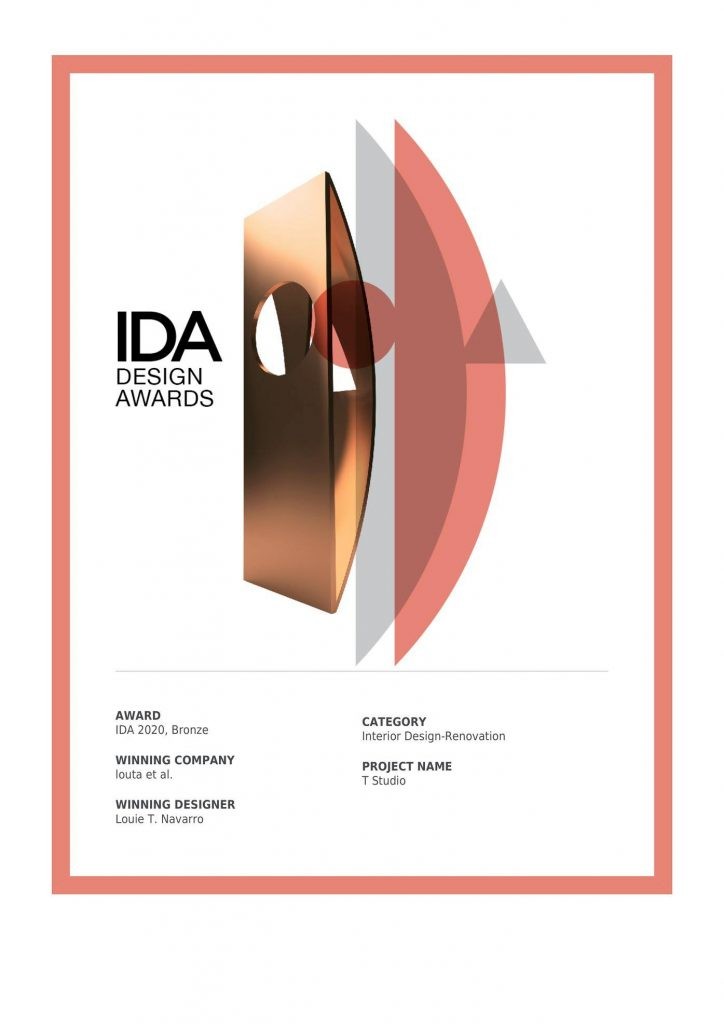 According to its website, the IDA annually "recognizes, celebrates, and promotes exceptional design visionaries and discover emerging talent in Architecture, Interior, Product, Graphic and Fashion Design worldwide." As one of the leading design awards globally, the Jury evaluated hundreds of submissions from more than 80 countries.