The National Catechetical Study research team, led by Professor Clarence M. Batan, PhD, recently launched the virtual book entitled "Katekistang Malikhain: Mga Turong-Gabay sa Gawaing Katekesis," in time for the celebration of the Feast of Saint Thomas Aquinas. The launch, which took place via YouTube on January 28, 2022, brought together the ideas and expertise of various pedagogues and catechists to produce the book.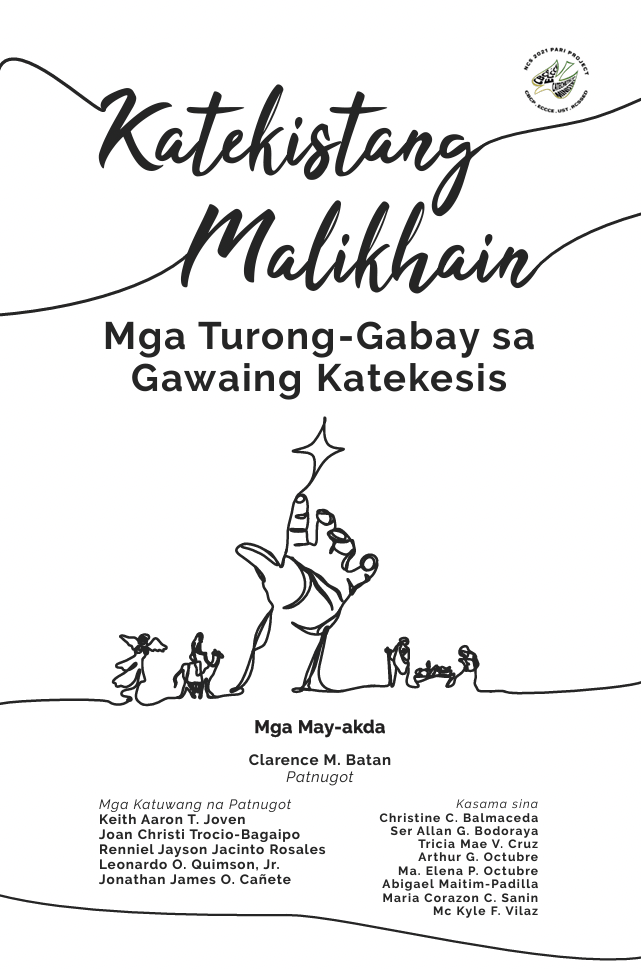 In his introduction, Batan said that the book was the output of combined inputs from the catechists' stories, stories of pedagogy, stories of holiness, and creative catechesis. The book mixes the use of parables, lectures, prayers, conversations, poems, dance, songs, theater, and visuals as part of the pedagogical armament of catechists as they carry out their ministry in their respective areas.
A key feature of the book is the "retablo" of saints and blessed who were known catechists and thus serve as role models for those continuing the ministry.
The book is the fourth of a projected seven-part series of books/modules arising from The National Catechetical Study (NCS) 2021: Pastoral Action Research and Intervention (PARI) Project jointly carried out by UST's Research Center for Social Sciences and Education and the Catholic Bishops Conference of the Philippines – Episcopal Commission on Catechesis and Catholic Education.
The book was edited by Batan, along with associate editors Keith Aaron T. Joven, Joan Cristi T. Bagaipo, PhD, Renniel Jayson J. Rosales, Leonardo O. Quimson, Jr, MA, and Jonathan James O. Cañete. Joining them in the project were Christine C. Balmceda, Ser Allan G. Bodoraya, Tricia Mae V. Cruz, MA, Arthur G. Octubre, Ma. Elena P. Octubre, Abigael Maitim-Padilla, Maria Corazon C. Sanin, MA, and Mc Kyle F. Vilaz.
The latest work can be downloaded in .pdf format via: https://www.ncs2021pariproject.com/katekistang-malikhain?fbclid=IwAR3WBTpIhlUEhIjH-w4I8nPtVX9ZpcVn5BmVEPcBKsKxavSK6FYJ22u6MJU
Meanwhile, the Online Launch, which includes presentations from the authors and editors, can be seen on the project's YouTube Channel: https://www.youtube.com/watch?v=6a2UfJQWq8k&list=PL1YUIgPtBvK04q4RiwU_JkmSPYn67GcE2&index=6