Inst. Jame Monren T. Mercado, MACHS of the Department of Tourism Management co-authored a coffee table book, Women of Laguna: Continuing Old Traditions, published by the DFA FSI and the Office of Financial Management Services and PALA. The coffee table book highlights the heritage significance of five (5) traditional Laguna craftsmanship embedded in Filipina Lagunense.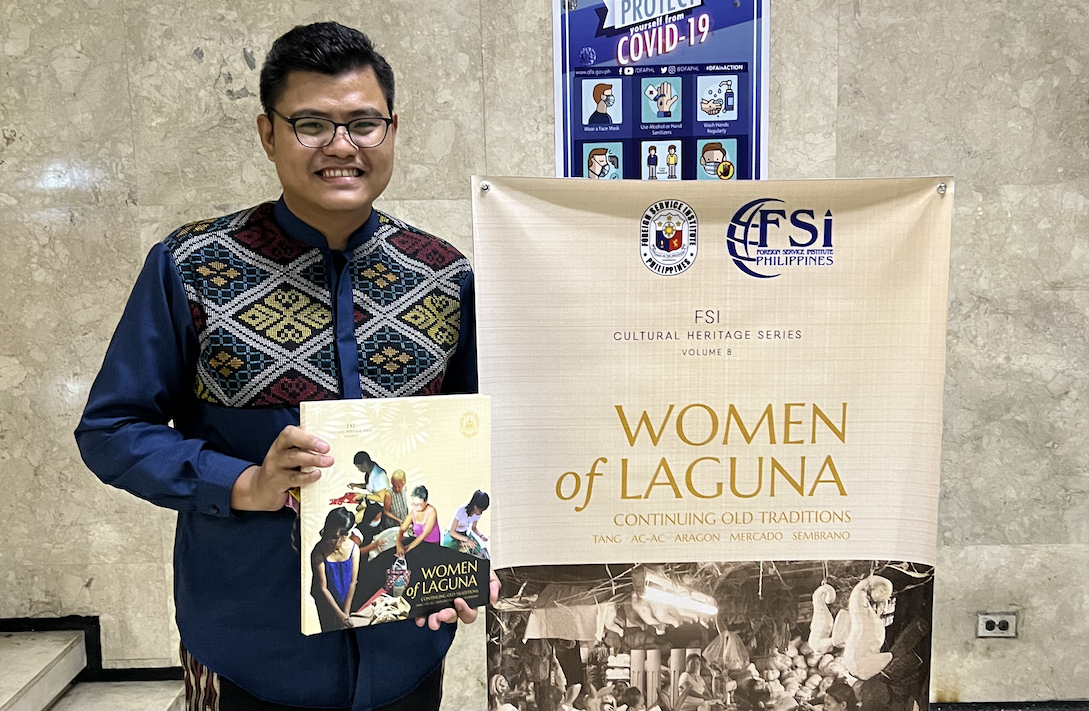 Five (5) activities or outputs were highlighted, namely, Taka from Paete, Burda of Lumban, Paglalala from the towns of Cavinti and Pila, and Tsinalas of Liliw. The documentation output is the product of the NCCA Research Award for an Individual Category last 2021, awarded to four (4) researchers from different academic institutions.
Mercado was joined by Mr. Allan Paul Romero-Tang from Miriam College Quezon City, Dr. Marygrace A. Ac-ac from De La Salle – College of Saint Benilde Manila, and Dr. Lilibeth C. Aragon from the Lyceum of the Philippines University Manila. The coffee table book is also co-authored by Mr. Edgar Allan M. Sembrano, a contributor from the Philippine Daily Inquirer. The book was officially launched on June 13, 2022 (Monday) at Bulwagang Apolinario Mabini, DFA Building. It was presided by Mdme. Ma. Lourdes Barcelon Locsin.