The University, led by Father Rector Richard G. Ang, O.P., PhD, and its Faculty of Medicine and Surgery (FMS), led by Dean Ma. Lourdes D. Maglinao, MD and Regent Father Angel A. Aparicio, O.P., signed a Deed of Donation for the Sts. Cosmas and Damian Simulation and Research Center in a hybrid meeting held on March 18, 2022 at the Rector's Hall. The benefactors are USTFMS alumni Drs. Peter and Linda Fang, who generously donated 4 Million US Dollars for the highly anticipated Center which will rise beside the UST Tan Yan Kee Student Center along Dapitan Street. The donation shall be used exclusively for the purchase and maintenance of equipment of the said facility.
In an interview with the Communications Bureau, Dean Maglinao conveyed her gratitude to the Fang couple, who through the years have always been of assistance to the FMS and its students. They are among the many graduates who contribute to the scholarship fund now being enjoyed by our University's future physicians. Maglinao likewise expressed the optimism that this donation will be followed by more support for the much-anticipated Center, which will allow the Faculty of Medicine and Surgery, one of the country's top medical schools, to train future physicians even more with the latest technology and interventions in healthcare.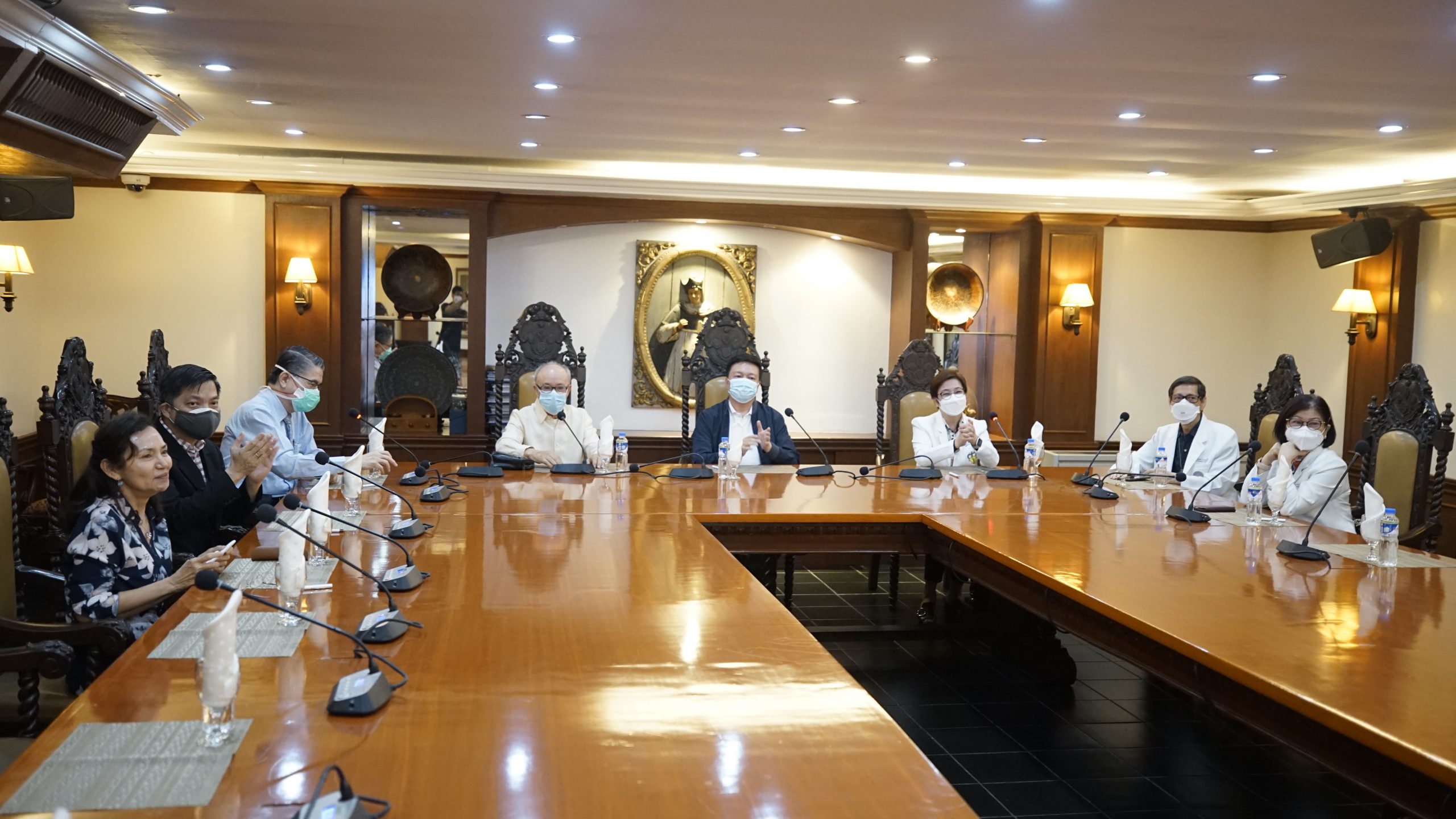 FMS administrators are likewise trustees and officers of the Anargyroi: FMS Foundation, Inc., the UST Faculty of Medicine and Surgery foundation and the aggregator of donated funds for the FMS. Dean Maglinao is the President, while Father Aparicio is a trustee. They were joined by trustees Dr. Bee Giok Tan-Sales, Dr. Norberto Martinez, Dr. Charles Cuaso, Dr. Larry King and Annette Ward. AFI has recently been certified by NGOsource which is the sole nonprofit organization accredited by the US IRS to issue Equivalent Determination (ED) Certification to foreign NGOs. The ED certification is a documentation for U.S. grant makers that AFI is equivalent to a U.S. Public Charity allowing them to make charitable donations to it.
Interested donors and partners may contact the Anargyroi: FMS Foundation, Inc. for information on projects and programs that can be supported. Learn more about the foundation through its website: https://anargyroifoundation.org/.