The Master of Business Administration (MBA) program, through its Marketing Management class, held a marketing management symposium on April 29, 2023, at the Blessed Pier Giorgio Frassati, O.P. Building Auditorium.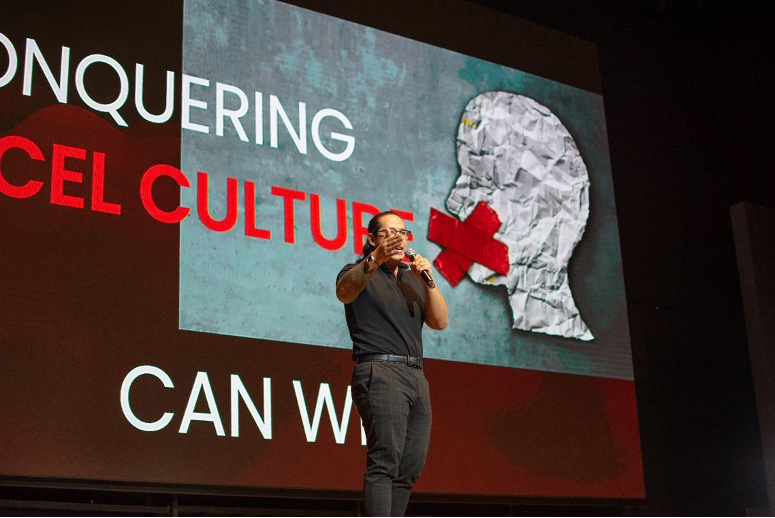 It was attended by around 400 onsite participants from different colleges in and outside UST as well as participants from other organizations. Aside from onsite attendees, the symposium was also streamed online via Zoom and Facebook Live, attracting around 1,600 online viewers.
This edition of the symposium, with the theme "VIRAL: Exposing the Secrets of Marketing," discussed topics such as conquering online cancel culture, exploring the metaverse, and thriving via visual marketing.
Three prominent marketing and content creation figures shared their insights and industry cases on the given topics. The first speaker to share her insights was Paige Espiritu, Head of Content Creation of TikTok Philippines. Her talk centered on the implications of the metaverse to the future of the marketing landscape. Paige Espiritu also shared the TikTok trends that revolve around content marketing and how they affect brand relations.
Next to share insights on the social phenomenon of cancel culture, was Mark Averilla, more prominently known online as Macoy Dubs. He has a substantial following because his relevant content cuts through different age groups and socio-economic classes. He imparted strategies for handling cancel culture, especially for businesses and brands bombarded with such social phenomenon. He also stressed the need to stay true to the brand's purpose and always strive for relevance to consumers.
Also highlighting cancel culture was the third speaker Darbie Kim Estrebilla, popularly known as Real Talk Darbs and "Pambansang Samari-tes ng Pilipinas," who rose to fame for promoting self-worth and positivity through content creation. He discussed how brands could combat online cancel culture. He also underscored the importance of dialogue and accountability.
The event was made possible with its co-presenters, Bethel General Insurance and Surety Corporation, R. R. Encabo Constructors, Inc., Maya Philippines, and sponsors Divina Law, First Power Electrical Services and Trading Corporation, Toyo Café, Pru Life UK, Radiant Amber Life Insurance Agency Inc., FastEasy, and Bunag and Cortes Law Office.
Also present during the event was GS Business Cluster head Prof. Elizabeth Recio, PhD. The hybrid event ended with the closing remarks of the symposium chairman, Rachel Nikka Arceo.