University of Santo Tomas Vice Rector for Research and Innovation Prof. Maribel G. Nonato, Ph.D., was recognized as an Academician of the National Academy of Science and Technology (NAST) under the Department of Science and Technology. She now joins a league of resident Filipino scientists who have made exemplary contributions to science and technology and have advanced its cause in the Philippines.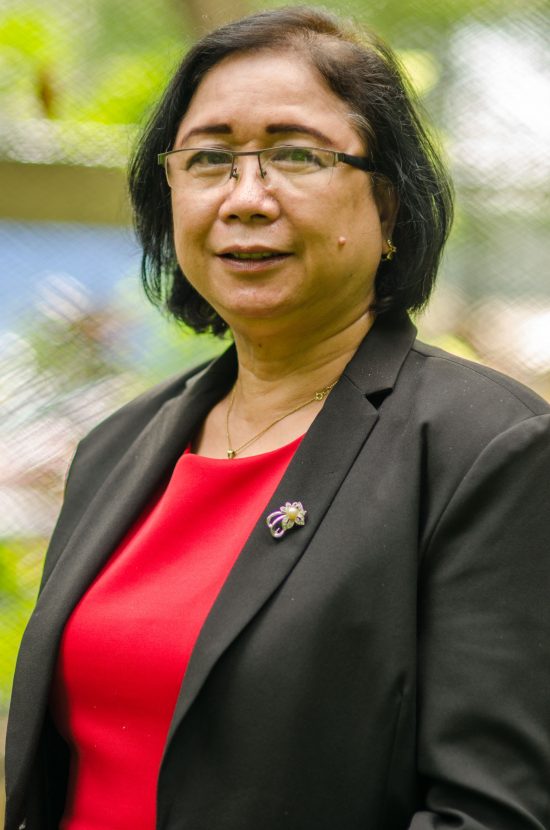 According to the NAST website, to be recognized as a member of the Academy, titled an Academician, one must be elected. In this case, Nonato was nominated by National Scientist Dr. Lourdes J. Cruz of the University of the Philippines – Diliman.
Earning the moniker "Queen of Pandans" among fellow scientists for her pioneering research on Philippine-grown Pandanus amaryllifolius, Nonato paved the way for other studies on Pandans in Southeast Asia.
Pandanus has around 700 species. Fifty-two are found in the Philippines, of which 43 are endemic. It is used as traditional medicines in Southeast Asia, Papua New Guinea, and India.
The studies on the leaves and roots of P. amaryllifolius afforded novel alkaloid structures found only in Pandanus. These alkaloids have characteristic feature associated with anti-cholesterol and anti-inflammatory activities. Nonato's research studies on novel Pandanus alkaloids were recognized as significant contribution to the chemistry of alkaloids and merited inclusion in the book series "Alkaloids: Chemistry and Biology". To this day, the UST Pandanus drug discovery and development program continues to explore alkaloids and other biologically important metabolites from endemic and indigenous Pandanus species.
Nonato, who obtained both her Bachelor and Master of Science degrees from the University of Santo Tomas, was a recipient of the 2017 Philippine Federation of Chemistry Societies – Shimadzu Achievement Award in Chemical Research, the 2016 Philippine Association for the Advancement of Science and Technology (PhilAAST) Gregorio Y. Zara Achievement Award for Basic Research, and the 2006 National Research Council of the Philippines Achievement Award in Chemical Sciences.
In 1993, Nonato received the degree of Doctor of Philosophy in Chemistry from the University of Wollongong in Australia. She was the past President of the Philippine Federation of Chemistry Societies, Inc. (PFCS) and the Organic Chemistry Teachers Association. Currently, she serves as President of the Natural Products Society of the Philippines.
The Queen of Pandans now joins fellow NAST Academician and UST Professor Emeritus Fortunato B. Sevilla, III, Ph.D. Both are also former deans of the UST College of Science.