Professor Maria Natalia Roxas-Dimaano, PhD, a faculty member of the Department of Chemical Engineering and a researcher at the Research Center for the Natural and Applied Sciences, was named the Most Outstanding Professional in Chemical Engineering during the 2022 Professional Regulation Commission Awards held at the Manila Hotel on July 29, 2022.
Dimaano, who specializes in energy engineering, specifically on biochar, renewable energy, and thermal energy storage, is a multi-awarded researcher who last year was recognized as the Philippine Institute of Chemical Engineer's Outstanding Chemical Engineer for Research and Development. She likewise received the 2011 Gregorio Y. Zara Award for Applied Research from the Philippine Association for the Advancement of Science and Technology (PHILAAST) and is a recipient of the Achievement Award from the National Research Council of the Philippines.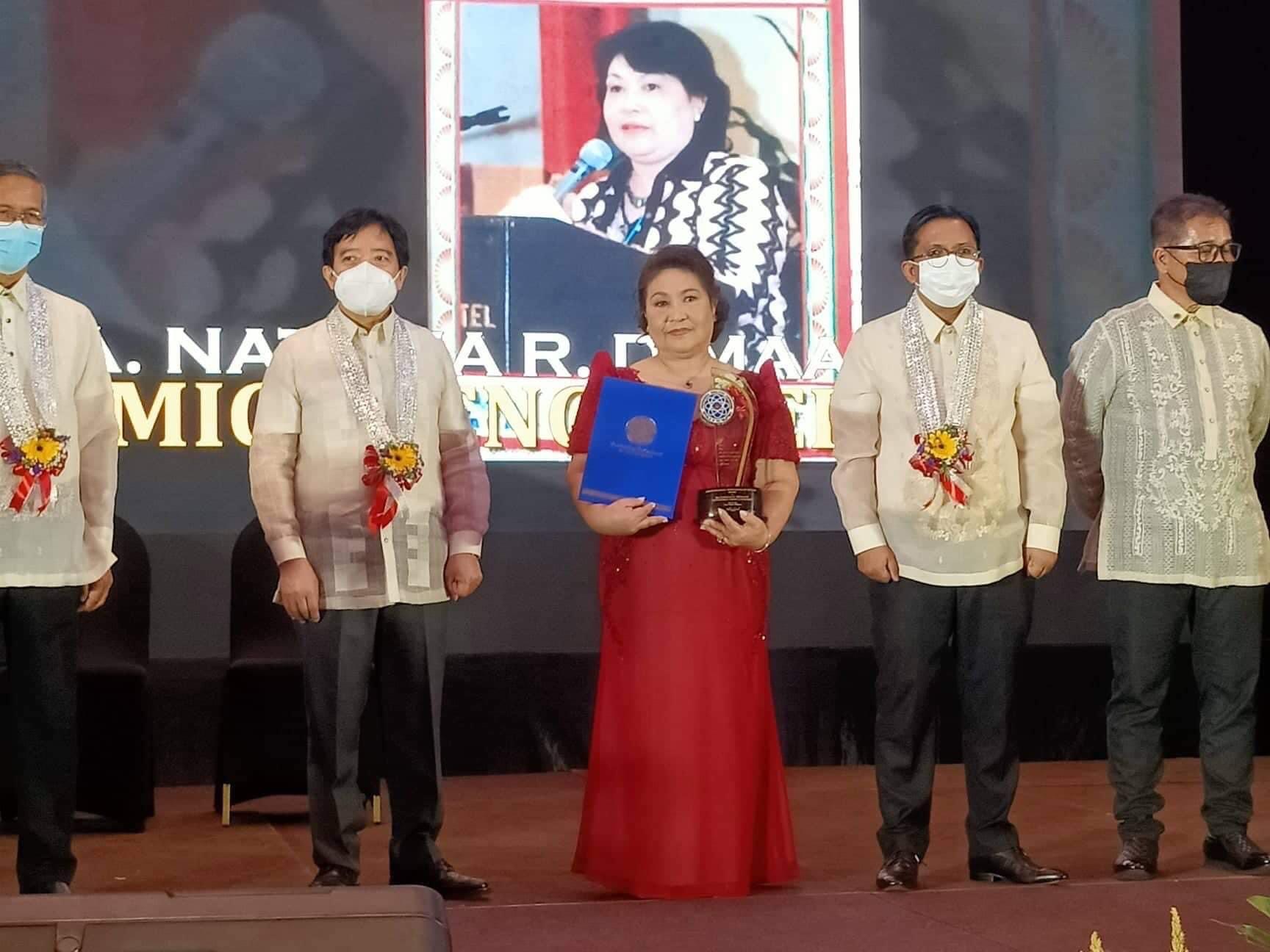 Dimaano is a faculty member of the Graduate School, where she served as program lead for Engineering. She was likewise at one point the Internationalization Coordinator, during which time she was able to assist in the launch of the Master of Science in Chemical Engineering, major in Metallurgical Engineering, a dual-degree program by UST and the Curtin University, Australia.
Dimaano is the latest PRC MOP Awardee for Chemical Engineering of UST. Last year, former Faculty of Engineering Dean Philipina A. Marcelo, PhD was feted with the same recognition.