UST-AMV College of Accountancy Dean Patricia M. Empleo, PhD and College Secretary Fermin Antonio D.R. Yabut, MSPA delivered plenary lectures to the accounting educators during the 30th Accounting Teachers Conference held at the Villa Caceres Hotel, Naga City on April 26-28, 2023.
Dean Empleo delivered a lecture entitled "Evaluating School's Poor Performance in the Licensure Examination for CPAs: What Could Have Gone Wrong and What Could Have Been Done". She started her presentation by comparing the LECPA passing rates with that of the licensure examination passing rates of engineering, nursing, medicine, and other related fields. Then, she enumerated the different stakeholders in the LECPA such as the students and graduates, the teachers, the program managers, the higher educational institutions, the review centers, the professional organizations, and the regulators such as the Commission on Higher Education and the Board of Accountancy, and identified what these stakeholders should have done for the accounting education in the Philippines. In the end, Dean Empleo called for the accounting teachers to reflect upon their roles as formators of the future accounting practitioners.
Meanwhile, Yabut talked about "The Life of an Accounting Teacher: Life-long Learning, Life-long Leading". The session envisioned for the participants to reflect on the paradoxes pertinent to their roles as leaders, learners and teachers. In his lecture, Yabut linked the tasks of educators as leaders to the Paradox of Tasks and Relationships, as learners to the Paradox of the Expert and the Amateur, and as teachers to the Paradox of the Person and the System. He also emphasized that as leader one should be mindful, as learner one should be humble, and as teacher one should be systems thinker.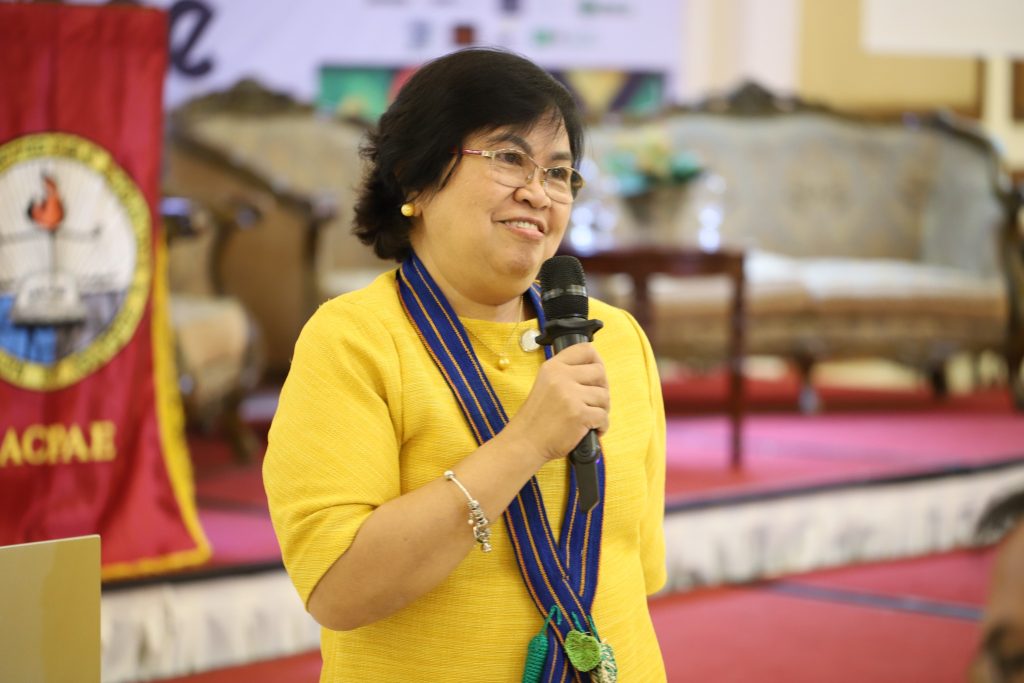 The accounting teachers conference is the annual gathering of all accounting educators from all over the country. This year, the theme of the conference is The Learned Accounting Teachers: Inspired by the Past, Creating Value in the Present, Shaping a Sustainable Future.