Asst. Prof. Donna May D.C. Papa, PhD and BS Biology graduates Ronniel Alfred N. Acebes, Meryl Grace R. Cuento, Adelyn Gale S. Serna, and Tracey Antaeus D. Gutierrez of the Department of Biological Sciences won the National Academy of Science and Technology Outstanding Scientific Paper Award 2022, for her and her colleagues' paper entitled "Comparing the efficacy of bacteriophages and antibiotics in treating Salmonella enterica serovar Typhimurium on Streptomycen-pretreated Mice," which was published in the 150th volume of the Philippine Journal of Science.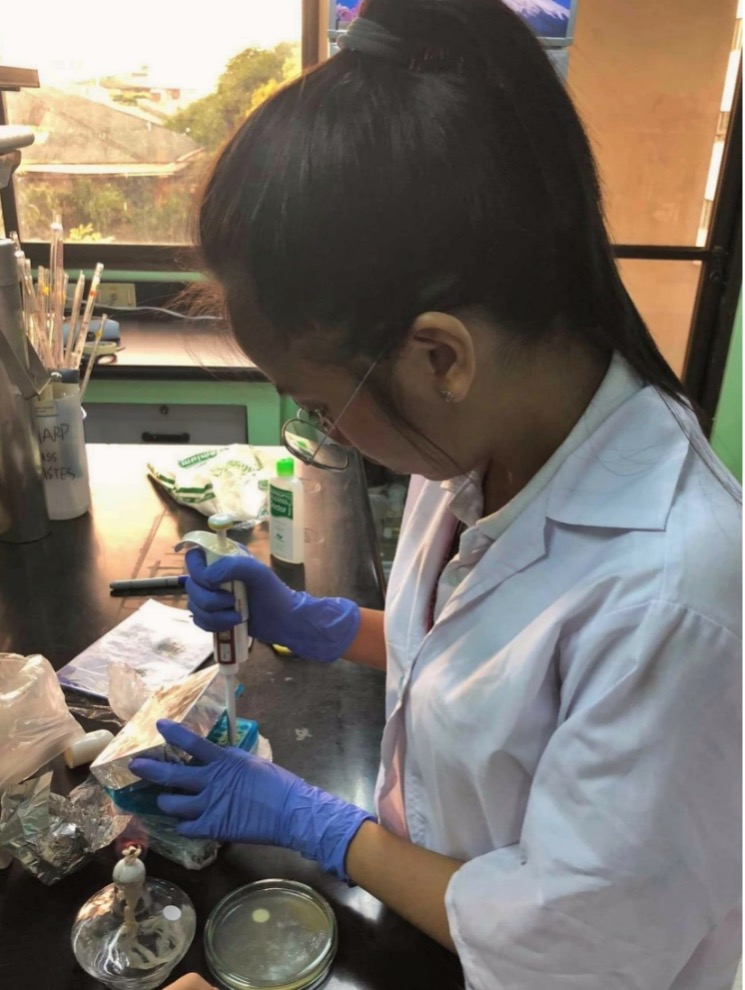 The award, formally communicated on May 27, 2022 by NAST President Academician Rhodora Aranza, will be personally conferred on July 14, 2022, during the two-day Annual Scientific Meeting of the NAST.
A microbiologist, Papa's work has been devoted to bacterial viruses and bacteriophages as alternative to antibiotics in line with the emergence of antibiotic resistance among patients. In related studies, she has helped increase Phage Biology knowledge in the country and has contributed studies to Phage Taxonomy and Systematics.