The team of Daniel V. Dalipe, Franchezka A. De Roxas, and Angelo Gabrielle J. Lati, were recently feted for winning the 2nd Place, earning the Silver Medal, during the ASEAN Table Kitchen Competition.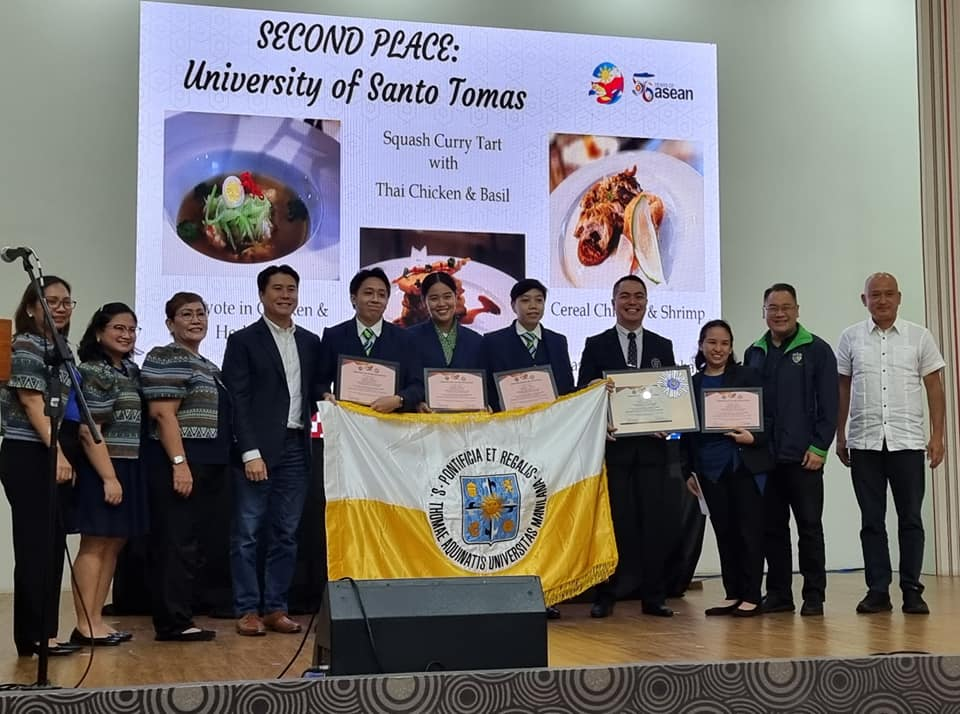 De Roxas of 4HCE3 crafted the Thai Basil Chicken with Layered Squash Curry Puff appetizer, while Lati of 4HCE2 made the Chayote and Chicken in Herb Broth soup. In the Main Course, Mr. Daniel Dalipe of 3HCE presented his Cereal Chicken and Shrimp with Nasi Goreng and Sambal Vegetables.
Ms. Ramona Olga D. Ko served as the faculty coach. The team was also guided by Chef Reynald Andaya.
The theme of the competition, organized by the Commission on Higher Education – NCR, was "Highlighting the ASEAN Founding Countries (Freestyle Cooking)".