In an announcement posted on November 11, 2021, BFA major in Advertising Arts alumnus Bricx Martillo Dumas  bagged the top prize in the DigitalArt4Climate Competition of the 2021 United Nations Climate Change Conference with the theme "Humanity challenged by Climate Change". The international conference was held in Glasgow, Scotland.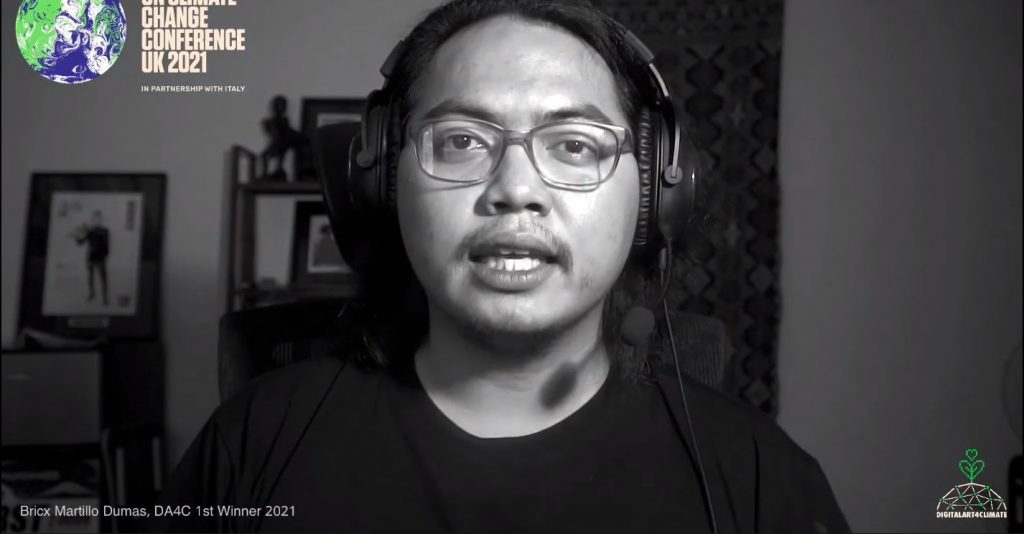 Besting 208 artworks which tackled the theme of climate action, with 30 artworks selected by the Consortium in the semifinals, Dumas became the first top awardee of the international competition that aims to recognize "the value of creativity as a powerful resource for sustainable development and climate action".
"Joining this competition was not only a chance to represent my country, but also to champion our call for climate action, that art is a powerful tool to make current issues and problem easier to understand for everyone," Dumas said in his acceptance speech.
Nexus
His winning digital artwork entitled "Nexus" depicts a familiar sight to the Filipinos living in the contemporary world: an image of a left hand holding a plastic bag and straw, often used as an alternative to glass bottles, with the index and middle fingers banacing a burning cigarette that emits leaves as its smoke. "[Nexus] is a visual representation of how our simple everyday lifestyle affects our environment, ecosystem, and how we struggle to live," the artist explained.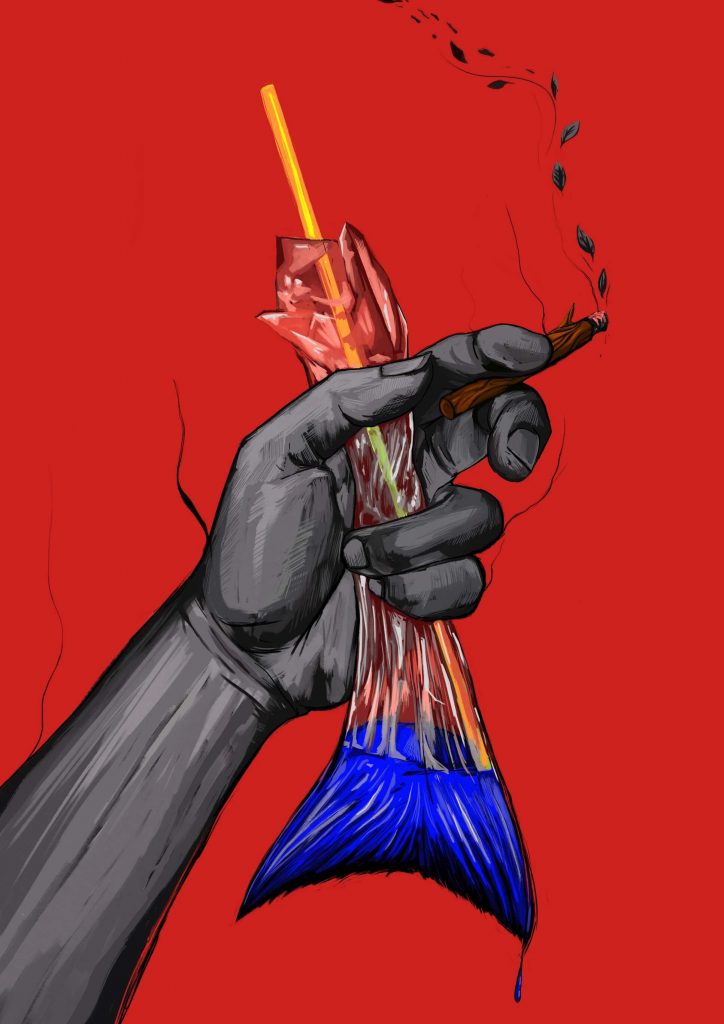 As a part of the United Nation's 2030 agenda, sustainable development goals, and initiatives to provide support, the winning artworks will be auctioned in 2022.
According to its website, the DigitalArt4Climate is "an unprecedented multi-stakeholder partnership initiative which uses blockchain technology to turn art into digital assets or NFTs, which can be collected and traded, thus opening up a socio-technological innovation space which helps to unlock extraordinary potential for resource mobilization and climate empowerment".