Among the top research scientists included in the Jan. 29, 2022 rankings of the Alper-Doger (AD) Scientific Index is UST Center for Creative Writing and Literary Studies (CCWLS) Director Cristina Pantoja Hidalgo, PhD, who was cited for her research on women's literature, autobiographical writing by women, and Philippine literature in English.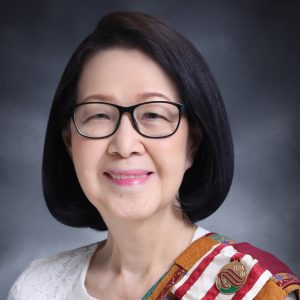 The AD Scientific Index uses the total and last five years' values of the author impact index and citation scores from Google Scholar to rank scientists by subject, institution, country, region, and in the world according to scientific performance and the added value of the scientific productivity.
Hidalgo, who holds a doctorate degree in comparative literature, is also a Professor Emeritus of English and Comparative Literature at the University of the Philippines (UP).
Among the many awards she has received are the Gawad Balagtas, Gawad Dangal ng Lahi, and three Carlos Palanca Memorial Awards for Literature, including the Grand Prize for the Novel in 1996 for Recuerdo. She has also been recognized as an Outstanding Thomasian Writer and an International Publication Award Hall of Famer.
Hidalgo has published more than 40 books, including novels, short story and CNF collections, and autobiographical travel books. Her works on literary criticism and research focusing on women's literature have contributed greatly to local and international feminist scholarship.
Her latest book, What I Wanted to be When I Grew Up, released by UP Press in May 2022, is a memoir that traces the effects on her life of the books she read and movies she watched from childhood to high