On October 2, 2022, the University of Santo Tomas Graduate School – Center for Conservation of Cultural Property and Environment in the Tropics (USTGS-CCCPET) traveled to Lingayen, Pangasinan to attend a consultative meeting arranged by Provincial Governor Ramon "Mon-Mon" Velicaria Guico III. The objective was to further discuss the cultural heritage conservation and management program that is being directed by Assoc. Prof. Eric Zerrudo PhD, Director of CCCPET, in partnership with Urban Planner and Architect Paulo Alcazaren. 
The meeting provided an opportunity for all CCCPET team members to present their plans and to share valuable insights on the preparation, planning, implementation and completion of the aforementioned projects. Also included in the visit was the conduct of  ocular survey to the different areas. The engagement was facilitated by Pangasinan Tourism and Cultural Affairs Office headed by Ms. Malu Elduayan, Provincial Tourism Officer.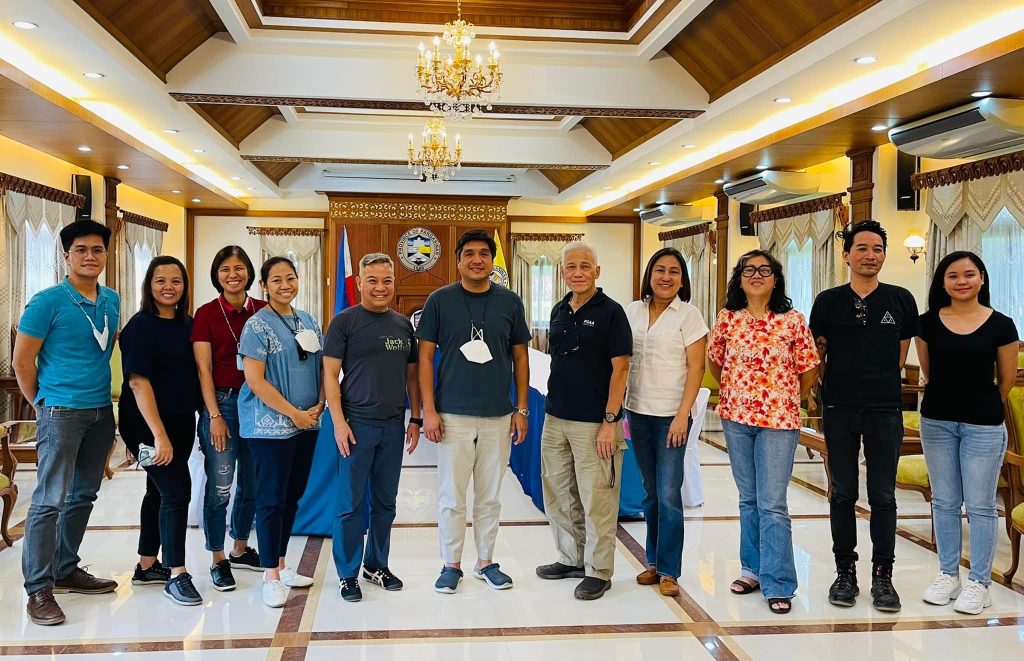 Governor Mon-Mon along with other key stakeholders expressed their optimism and shared their visions for the province of Pangasinan. His vision of a cultural revolution for the province was valuably supported and taken as development agenda by the CCCPET team.
The cultural heritage conservation and management program is a set of composite projects across Pangasinan province. At the moment, CCCPET has initiated the development of Bana'an: The Provincial Museum of Pangasinan in Lingayen and the Binalonan Municipal Museum. The initial projects were complemented by the following: Site Development of Casa Real Grounds, Conservation Management Plan and Adaptive Reuse Plan of Pangasiinan Provincial Jail, Bengzon-Yuson House Adaptive Reuse Plan, and Conservation Management Plan of Pangasinan Capitol Building. 
The CCCPET Team was composed of Dr. Eric Zerrudo (heritage and development), Architect Paulo Alcazaren (urban planning), Ms. Beverly Bautista (CCCPET technical assistance), Ms. Daphne Frias (CTHM on-the-job training student), Dr. Caryn Santillan (architecture), Mr. Joselito Corpuz (heritage preservation), Architect John Clemence Pinlac (architecture), and Dr. Mary Ann Bulanadi (exhibition design).