Prof. Agnes L. Castillo, PhD, a faculty member of the Department of Pharmacy and a resident researcher at the Research Center for the Natural and Applied Sciences, was named 2021 Best Mentor in Health Research – Graduate Category during the 15th Philippine National Health Research Week held at Marriott Hotel, Clark, Pampanga on August 8-12, 2022.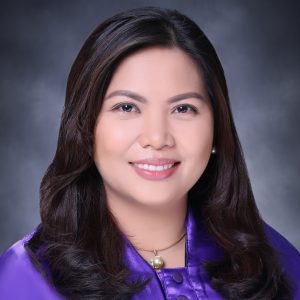 The Best Mentor Award was given in recognition of the vital role of the research mentor who shares knowledge and skills, instills values and attitudes, and inspires those involved in the research process, thereby creating an enabling environment and contributing to capacity-building in research. 
Apart from mentoring students in PhD in Pharmacy and MS in Pharmacy programs at the Graduate School, Prof. Dr. Castillo has mentored students in the BS-Pharmacy and Doctor of Pharmacy (PharmD) programs offered by the Faculty of Pharmacy.
She is also serving as the Coordinator for Internationalization, Mobility and Linkages of the Faculty of Pharmacy and has led several research projects funded by CHED, PITAHC and NRCP.
Dr. Castillo is one of the 25 recipients of the Philippine Men and Women of Science awarded by the DOST in 2015. She was also a DOST-SEI SCHOLARSHIP Awardee in 2010-2012 and received the DOST ACADEMIC EXCELLENCE AWARD in July 2013. She is a registered pharmacist and a botanist, and is a member of the PPhA, PACOP, NPSP, NRCP and ACCP.