Prof. Clarita D. Carillo, PhD, Assistant to the Rector for Planning and Quality Management, was one of the two resource persons in recent meetings of officials of the Pontifical University of Saint Thomas (Angelicum) in Rome, and the Rome-based Dominican Curia, the highest governing body of the Order of Preachers.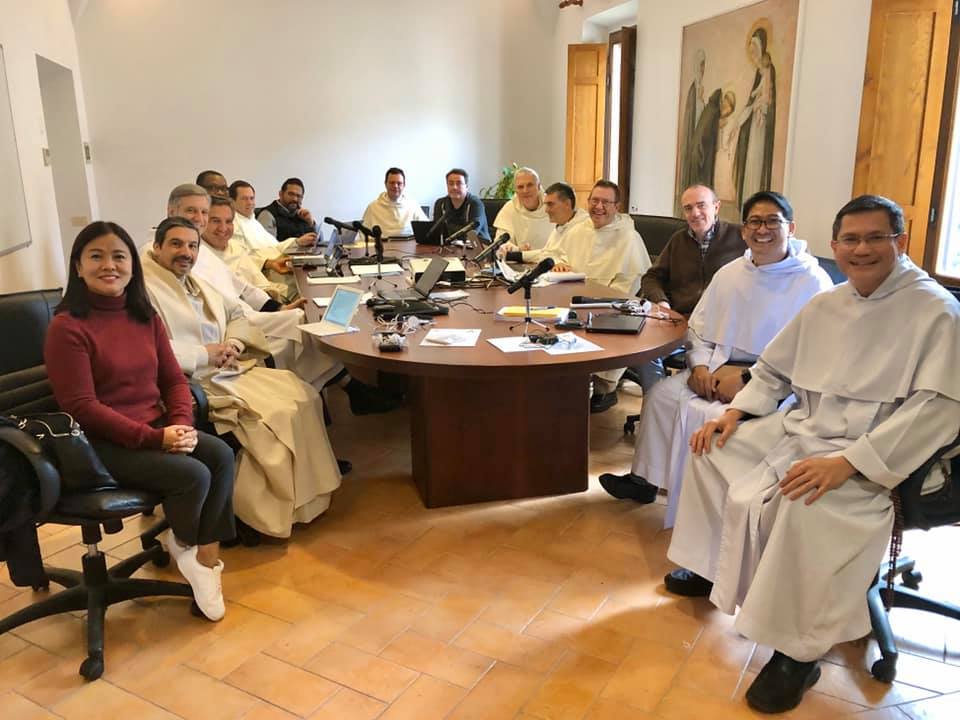 Carillo's presentation held at the Convent of Santa Sabina focused on how the University of Santo Tomas has been implementing its quality management system following the Plan-Do-Check-Act (PDCA) framework. UST, which implements quality assurance measures following institutional standards provided by agencies like TUV-SUD (ISO), also recently underwent its Institutional Assessment by the ASEAN University Network – Quality Assurance Group (AUN-QA), of which it has been an Associate Member since 2016.
Included in the presentation were processes and practices, both at the university and unit levels, such as strategic and operational planning sessions, translation of the Mission-Vision statements, Strategic Directional Areas, Key Result Areas, and Key Performance Indicators into implementing policies and activities, feedback and review mechanisms, such as management review meetings, student satisfaction surveys, and internal and external quality audit sessions, among others. Interspersed with these were the challenges and significant lessons that the University has learned over the years, which helped illustrate the PDCA principles in action.
Carillo, who has headed the Office of Planning and Quality Management since 2018, was UST's Vice-Rector for Academic Affairs from 2006-2017. She is a member of the Commission on Higher Education's Institutional Sustainability Assessment (ISA) team and is a Lead Assessor of the AUN-QA group. She also teaches educational planning and quality management courses at the Graduate School and is a faculty member of the Department of Secondary Education of the College of Education.