University of Santo Tomas (UST) Singers conductor Asst. Prof. Fidel Calalang, Jr., founder of the critically-acclaimed singing group, served as one of the members of the international panel of judges at the 65th International Choral Competition of Habaneras and Polyphony in Torrevieja, Spain from July 22 to 29, 2019.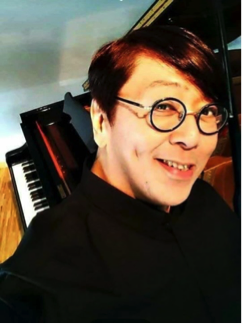 Regarded as one of the biggest and most popular competitions in Europe, it aims to continue the long traditions of singing and patronage of the habaneras, a unique musical tradition, as well as the performance of various high-caliber choral music from different genres.
Calalang, who teaches at the UST Conservatory of Music, led the UST Singers in the same competition in 2010 winning the highest prize, the "Gran Premio de Habaneras," as well as the "Premio Intercontinental," for obtaining the highest scores in the habaneras and polyphony categories, and the special prize, "Premio del Publico." The choir was again invited in the city of Torrevieja in 2012 for concerts and recently returned in July 2018 in the festival as guest artist formally opening the festival with their very own gala concert.