UST Faculty of Arts and Letters and UST Graduate School faculty member Prof. Joyce L. Arriola, Ph.D., delivered a plenary lecture at the "Interior Design on FIRE (Fourth Industrial Revolution in Education): Pedagogy, Industry, Innovation" held on July 24, 2021.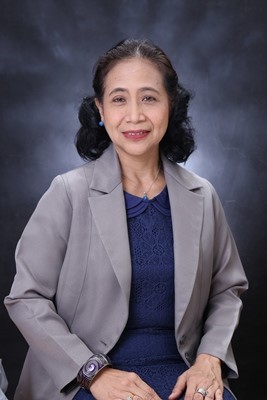 The virtual convention was jointly organized by the Philippine Institute for Interior Design (PIID), Council of Interior Design Educators (CIDE), the Professional Regulations Commission (PRC), and the Commission on Higher Education Technical Committee for Interior Design (CHED TC for ID) through the initiative of its chair, Dr. Lilia de Jesus.

Arriola's lecture titled "Building a Research Culture within a Distinct Knowledge Economy: The Interior Design Sector and Industry 4.0" focused on the need to build a research culture in the Interior Design sector through a review of the discipline's projected outcomes as enshrined in CHED Memorandum Order Number 44, series of 2017 or Policies, Standards and Guidelines for Bachelor of Science in Interior Design.

Being familiar with the knowledge economy of the Interior Design sector is crucial in crafting a research agenda, emphasized Arriola. By identifying the distinct perspective of the discipline, one may see the type of studies that are of paramount importance to the field; the theoretical and conceptual frameworks that underpin the contours of the discipline; the methodologies relevant to the questions it raises; and, the ideological roots of its presuppositions and emphases. Building a research culture and understanding one's discipline's knowledge economy are complementary. This kind of synergy is crucial in creating a research culture that emanates from the unique vantage point of the discipline and that may be beneficial in charting the direction of the profession in the long run.

The analysis is the result of Arriola's two-decade dynamic experience in research leadership that won her publication awards such as the National Book Award in Film/Film Criticism in 2007 for Postmodern Filming of Literature: Sources, Contexts and Adaptations (UST Publishing House, 2006) and the Outstanding Book Award from the National Academy of Science and Technology in 2021 for Pelikulang Komiks: Toward a Theory of Filipino Film Adaptation (University of the Philippines Press, 2019) and an achievement award such as the National Research Council of the Philippines Achievement Award in the Humanities in 2018.