During the September 20-22, 2018 55th Psychological Association of the Philippines (PAP) Annual Convention, two faculty members of the Department of Psychology of the College of Science were elected as Coordinators.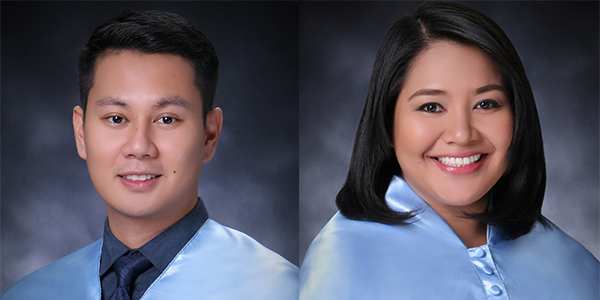 Mr. Renz Christian C. Argao, MA, an Instructor of the Department of Psychology and Community Development Coordinator of the Graduate School, was elected Coordinator of the Mental Health and Psychosocial Support Services (MHPSS) Special Interest Group. The MHPSS-SIG focuses the various psychosocial services provided to individuals and communities affected by calamities, disasters, and conflicts. Argao, in his previous capacity as Supervising Psychologist and Project Coordinator of the Psychotrauma Clinic, headed the MHPSS activities provided to the youth and women affected by the armed conflicts in Central Mindanao, as well as psychosocial support services provided to those affected by Typhoons Sendong and Yolanda, the Zamboanga Siege, and various natural and man-made disasters.
Dr. Karen Katrina Trinidad, also an Instructor of the Department of Psychology, was re-elected Coordinator of the Sports and Exercise Psychology Special Interest Group. She has served her first term as the Coordinator of the SEP-SIG from 2017-2018. The SEP-SIG focus on the psychological aspects of sports and exercise and applies these to improve athlete performance, coaching, and the over-all mental health of athletes. Dr. Trinidad is also the Head Sports Psychologist of the Philippine Sports Commission-Sports Psychology Unit and has been working with the Philippine Teams who have participated in the Asian Games, the SEA Games, and other international sports competitions.
Both Argao and Trinidad will serve as Coordinators for 2018-2019.
#ThomasiansLeadingTheWay