On February 26, 2020, the Thomasian community marked the start of the Lenten Season with the Ash Wednesday Mass at the Plaza Mayor. Presiding over the celebration was the Very. Rev. fr. Napoleon B. Sipalay, Jr., O.P., MBA, Vice-Chancellor of the University and Prior Provincial of the Dominican Province of the Philippines.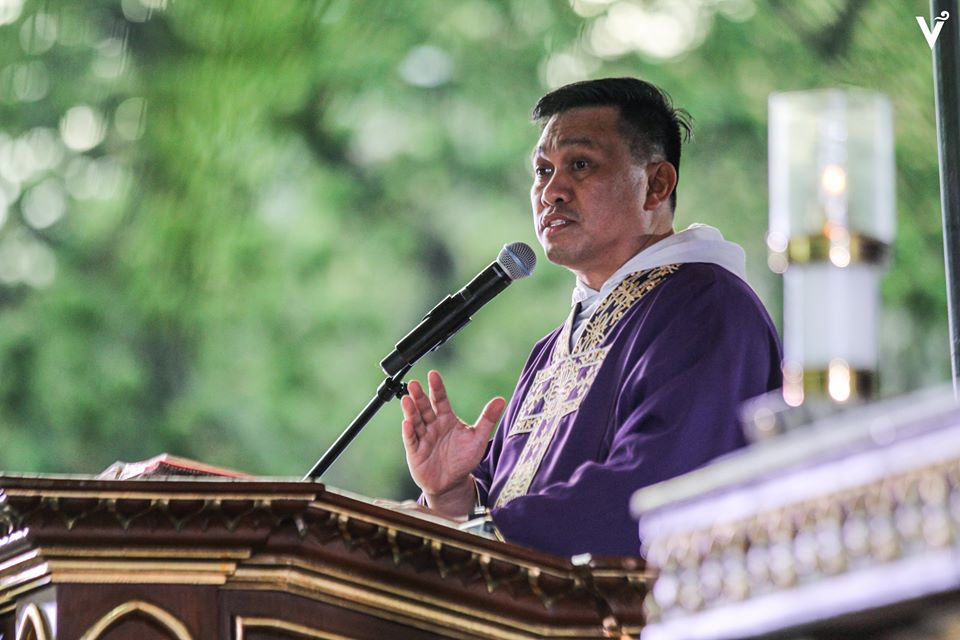 The journey to God
Fr. Sipalay, who pursued medical technology prior to entering the priesthood, reflected on God's purpose for His children, saying: "We come from God, and we return to God. He has a purpose for us." But this purpose, Fr. Sipalay said, was easy to miss, for "there are so many diversions, pleasures to enjoy."
Finding our way back to God, the Provincial said, was a journey with so many paths that lead to the same destination. Citing a Doctor of the Church, Saint Catherine of Siena, fr. Sipalay said that "the Cross of Christ is the only bridge to bring us to God."
In that Cross, the examples are bared for the children of God to follow: "The two feet of Christ on the Cross symbolize love of God, love of neighbor. His side symbolizes the sacraments, which are life-giving. Meanwhile, the mouth of Christ gives us hope through His words and teachings."
The call of the season
Fr. Sipalay likewise reiterated the call of Lent for the faithful to practice self-discipline, service, fasting, and abstinence. Though these may seem daunting, the Vice-Chancellor assured the faithful that: "He knows what we need the most; He loves us."
The head of the Filipino Dominicans expressed solidarity with all those suffering, especially in light of recent natural disasters and global health epidemics. He called on the Thomasians to do the same, to share and to give in this important season.