UST's contributions to biology and biodiversity research in the Philippines were presented by College of Science Dean Rey Donne S. Papa, PhD in a conference organized by the National University of Singapore from July 13-14, 2023. According to Papa's presentation, the earliest recorded contributions of UST can be traced to the 1869 establishment of the UST Museum of Natural Sciences, and, three decades later, the publication of the three-volume Catalogue of Philippine Fauna by Spaniard Fr. Casto de Elera, O.P., whose work was touted as one of the first attempts "at compiling a comprehensive systematic listing of the faunal diversity of the Philippines," according to biodiversity researchers Arvin Diesmos, PhD, and Mae Lowe Diesmos, MSc.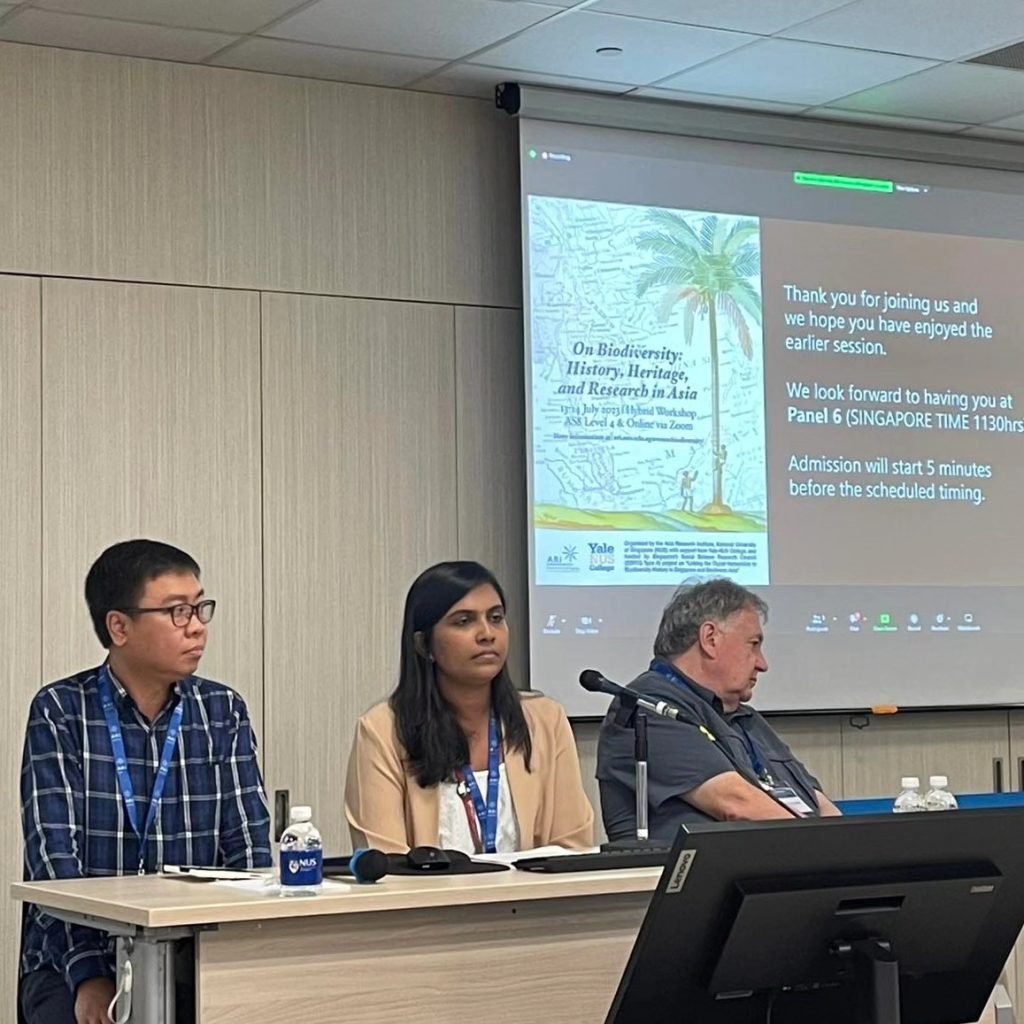 During the same period and into the middle of the 1900s, notable professors and university alumni made contributions to fields such as bacteriology, botany, freshwater biology, and genetics, among others, even though, as Papa noted, there was no "formal research agenda in the University until the establishment of the UST Research Center in 1962." Despite the "supporting" roles that biologists were relegated to when research focus shifted to applied research, Papa noted the "renaissance from the 2000s onwards," which culminated in the establishment of "Biodiversity, Ecology, Systematics, and Taxonomy (BEST) as a recognized research cluster in the university, contributing significantly to the university's research productivity and providing important scientific data."
Entitled "On Biodiversity: History, Heritage, and Research in Asia," the hybrid conference was organized by NUS's Asia Research Institute with support from Yale-NUS College. Papa, a limnologist by profession, has published 75 research articles in local and international peer-reviewed journals, as well as book chapters and textbooks. A freshwater zooplankton ecology and systematics specialist, he is the National Ambassador of the Philippines to the International Society of Limnology.