The UST Publishing House was one of the participating exhibitors in the Philippine booth organized by the National Book Development Board (NBDB) at the 73rd Frankfurt Book Fair, held in Frankfurt, Germany from October 20 to 24, 2021.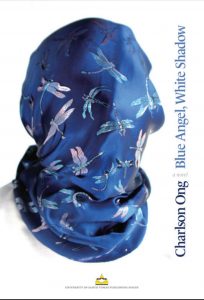 The booth was named "Books Philippines: An Archipelago of Stories" as a nod to the oral and print literary heritage of the Philippines. It featured a USTPH title, "Blue Angel, White Shadow" by Palanca award-winning author Charlson Ong. 
The Frankfurt Book Fair is the world's largest trade fair for books. It features top publishers, booksellers, and multimedia companies across the world, spotlighting titles through physical and digital exhibits. The international event, organized by the and participated by several countries annually, provides a rich space for literature, storytelling, and cultural exchange.  For six consecutive years, the country has been bringing to the 2021 FBF its top publishers, which include 19th Avenida, Adarna House, Anvil Publishing, Ateneo de Manila University Press, Milfores Publishing, University of the Philippines Press, University of Santo Tomas Publishing House, and Komiket, among others.