The University community, through the Santisimo Rosario Parish, hosted part the 5th Philippine visit of St. Therese of the Child Jesus and the Holy Face's Pilgrim Relics on April 13-14, 2023.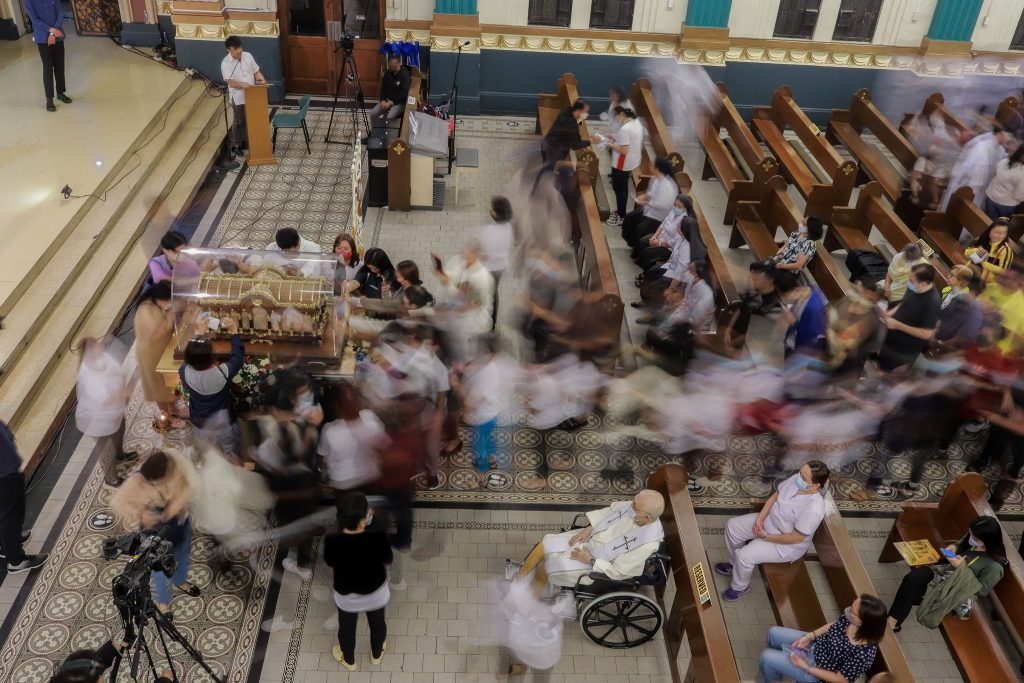 The Eucharistic Celebration was concelebrated by Parish Priest Rev. fr. Paul Reagan O. Talavera, O.P. and UST Museum Director and Faculty of Civil Law Regent Rev. fr. Isidro C. Abaño, O.P., SThL-MA.
According to fr. Talavera, the faithful must explore the life and the spirituality of the Saints first to be a full-pledged devotee. "For as long as superstitious pa ang ating paniniwala, kulang pa tayo," he said, emphasizing the importance of reflection.
Capping his Homily, fr. Talavera shared the timely message of late Archbishop Emeritus Oscar Cruz, J.C.D., D.D. during the first visit of the Pilgrim Relics in the country in 2000, the Jubilee year. "Many Filipinos are devoted to her and she is, for them, a friend, model and intercessor. She has been a chosen instrument by God to show to us that Holiness is available to each person," fr. Talavera quoted from Archbishop Cruz's reflection.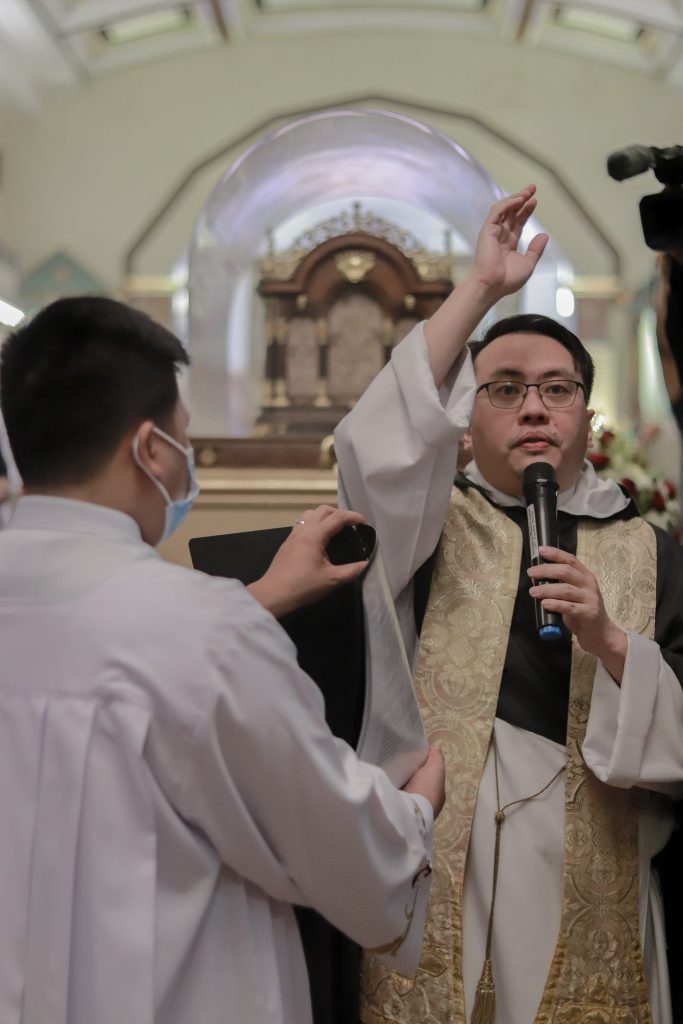 Testimonies of devotion
In his own personal testimony, fr. Talavera recalled his spontaneous encounter with the Saint in a library where a St. Therese prayer card, which he still keeps, slipped out from a book he was leafing through. "During my seminary days, I always pray (the Prayer of St. Therese of Child Jesus) after the evening prayer," he said. He then noted that one's devotion sparks from answered prayers, acknowledging the visiting Saint as a very powerful intercessor.
Meanwhile, fr. Abaño recalled that his mother, also a devotee, introduced the Saint to him, and the saint has since become a guiding force in his life. He likewise refers to the Saint as "Ate Therese", to whom he owes so much gratitude. "Nagpapasalamat ako to my Ate [St. Therese], who has been there guiding me [through the years]," he expressed.
This event was a part of the "5th Philippine Visit of the Pilgrim Relics of St. Therese of the Child Jesus and Holy Face", with the theme "Lakbay tayo, St. Therese! Ka-alagad, Kaibigan, Ka-misyon!"
St. Therese is known to have an immense devotion to the Infant Jesus. The pilgrim held in the University falls on the Octave of Easter, a season where the Catholic Church celebrates and rejoices the Resurrection of Jesus Christ.