The UST SIMBAHAYAN Development Office (UST SIMBAHAYAN) and the UST Graduate School Center for Continuing Professional Education (CCPED) launched the first cycle of the Certificate Course in Community Engagement and Organizing on October 6, 2018.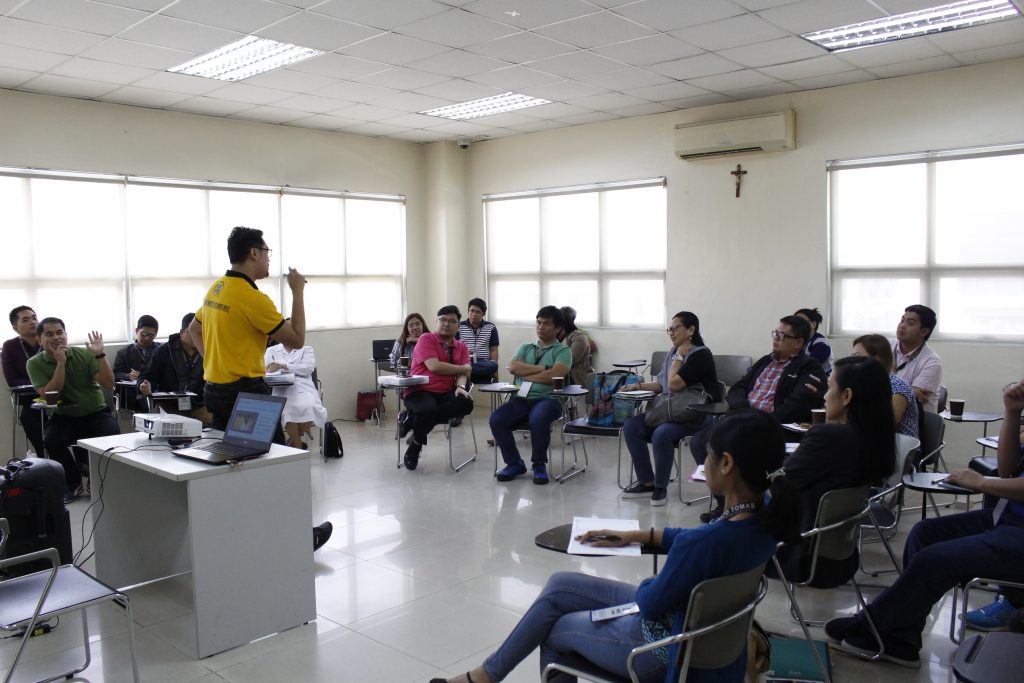 The course started with an orientation given by the CCPED Director and Project Lead of
the certificate course, Assoc. Prof. Jocelyn F. Agcaoili, MHPEd, which was followed by a comprehensive lecture on the Principles and Foundations of Community Engagement.
SIMBAHAYAN Director Mark Anthony D. Abenir, DSD, (standing) delivers a lecture on Community Engagement and Organizing with the participants from Higher Education Institutions in the Philippines.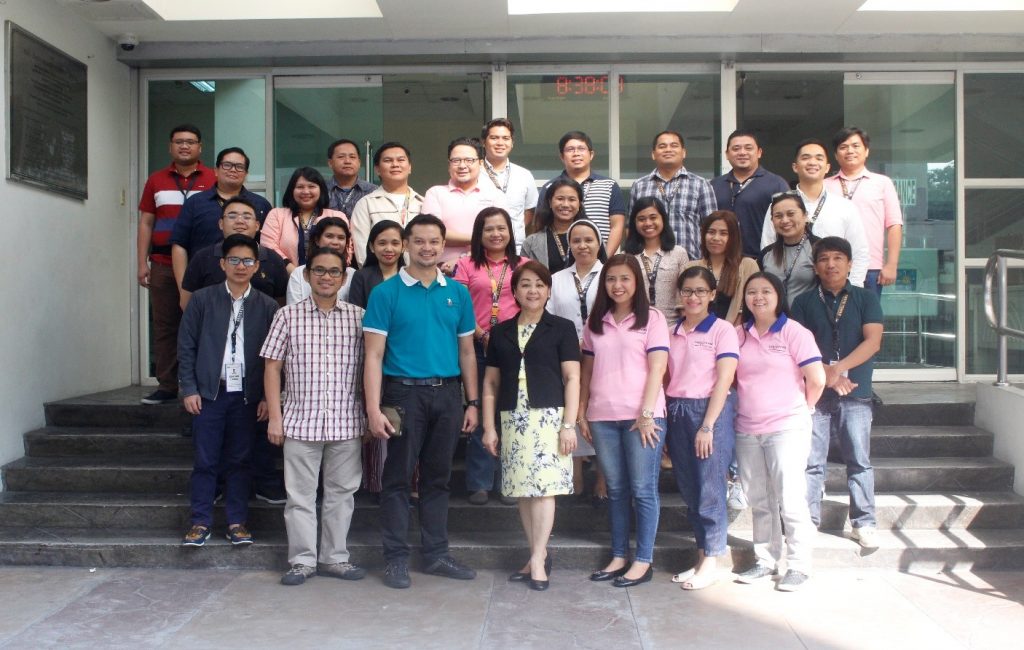 The certificate course took place on five Saturdays from October 6 to November 10,
2018 and was followed by a three-day fieldwork from November 16 to18, 2018. The second
cycle will commence in March of next year. The entire certificate course is facilitated by the
Director of SIMBAHAYAN and the Chair of Community Development Society of the Philippines, Inc., Assoc. Prof. Mark Anthony D. Abenir, Assistant Director of SIMBAHAYAN, Asst. Prof. Froilan A. Alipao, Assistant Registar of UST, Asst. Prof. Melanie DP. Turingan, and the Program Development Officer of SIMBAHAYAN, Ms. Abegail Martha S. Abelardo.
The course has 24 participants from higher education institutions in the Philippines who
successfully passed the screening procedure conducted by the Community Development
Society of the Philippines, Inc. (CDSP).
The certificate course was participated in by faculty members and community development coordinators of UST, together with other faculty members and community development workers from Angeles University Foundation, City College of Angeles, College of St. Benilde, De la Salle University Manila, Don Bosco Technical College-Mandaluyong, Letran-Bataan, La Salle Greenhills, Our Lady of Fatima University-Pampanga, Our Lady of Perpetual System-College Marikina, Trinity University of Asia, University of Assumption, and University of St. La Salle.
The participants received a CHED scholarship which covers the registration fee, accommodation, transportation expenses, and training for the entire program. The CDSP is the partner of UST CCPED & UST SIMBAHAYAN for processing the application of course participants. Part of the CHED funding is a research project which aims to investigate the impact of the said training intervention on course participants based on three levels: (1) inquiring on their personal and professional growth, (2) monitoring improvements in their ability to help communities bring about social change and improve their quality of life, and (3) investigating enhancements done in order to institutionalize community engagement in their respective educational institutions.
This certificate course is funded by the Commission on Higher Education (CHED) through its Continuing Professional Education Grant by virtue of CHED CMO NO. 72, Series of 2017. It has been endorsed to the Professional Regulation Commission (PRC) for equivalent 2 CPD units. The course primarily aims to provide learning opportunities on the essentials of community engagement and organizing among faculty members or community development workers in the universities/colleges in the Philippines.