The University of Santo Tomas (UST) in partnership with Radio Veritas846 and Radio Veritas Asia held a film screening of "The Pilgrim: 500 Years of Catholic Faith in the Philippines" on March 29, 2023, at the Blessed Pier Giorgio Frassati O.P. Auditorium.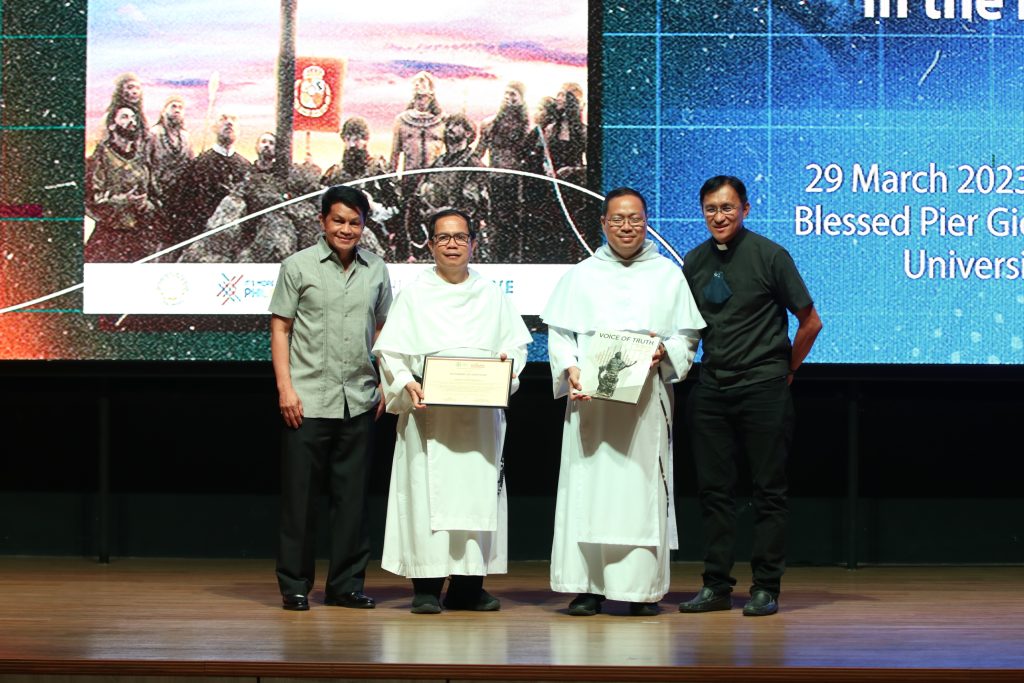 The Office of the Vice Rector for Religious Affairs and Office of Public Affairs collaborated in organizing this endeavor, which showcased the rich history of Catholicism in the country to celebrate the 500th anniversary of the arrival of Christianity in the Philippines to students and guests.
The Pilgrim is a historical documentary film produced by Radio Veritas Asia and Radio Veritas 846 in collaboration with the Tourism Promotions Board of the Philippines and Creative Travel and Tours International. It features how the Christian faith began, spread, and flourished in the country over the centuries.
Filipino historians and UST academic staff Assoc. Prof. Augusto de Viana, Ph.D., and Asst. Prof. Salvador Evardone, Ph.D., served as resource persons and appeared in the film. Prior to the film screening, they were recognized with Certificates of Appreciation.
Among those who graced the event were the General Manager of Radio Veritas Asia Rev. Fr. Victor Sadaya, Ph.D., Radio Veritas Vice President for Operations Rev. Fr. Roy Bellen, MBA, and Radio Veritas Chief Strategy Officer Bro. Clifford Sorita.